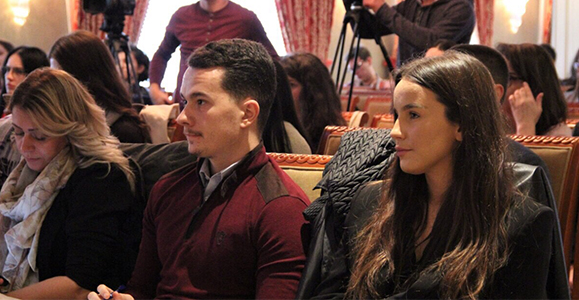 During the application window for 2019-20 Chevening Scholarships, Chevening Alumni around the world have been working to promote this life-changing opportunity to potential applicants in their countries. Majlinda Aliu, a Chevening Alumna from Kosovo, writes about one of the ways her local alumni group have been spreading the message.
On 22 October, Chevening Alumni Kosova (CAK) hosted a conference in Pristina to raise awareness about Chevening Scholarships, and provide interested candidates with information and guidance. The conference was run in collaboration with the British Embassy in Pristina, and was titled 'Attitudes and skills needed to become a 21st century leader.'
Guests heard from a panel of expert speakers comprised of the British Ambassador in Kosovo, Ruairí O'Connell, and four Chevening Alumni. Each speaker brought their distinct expertise to the table, providing their own personal interpretation of the qualities of a modern leader and a Chevening Scholar.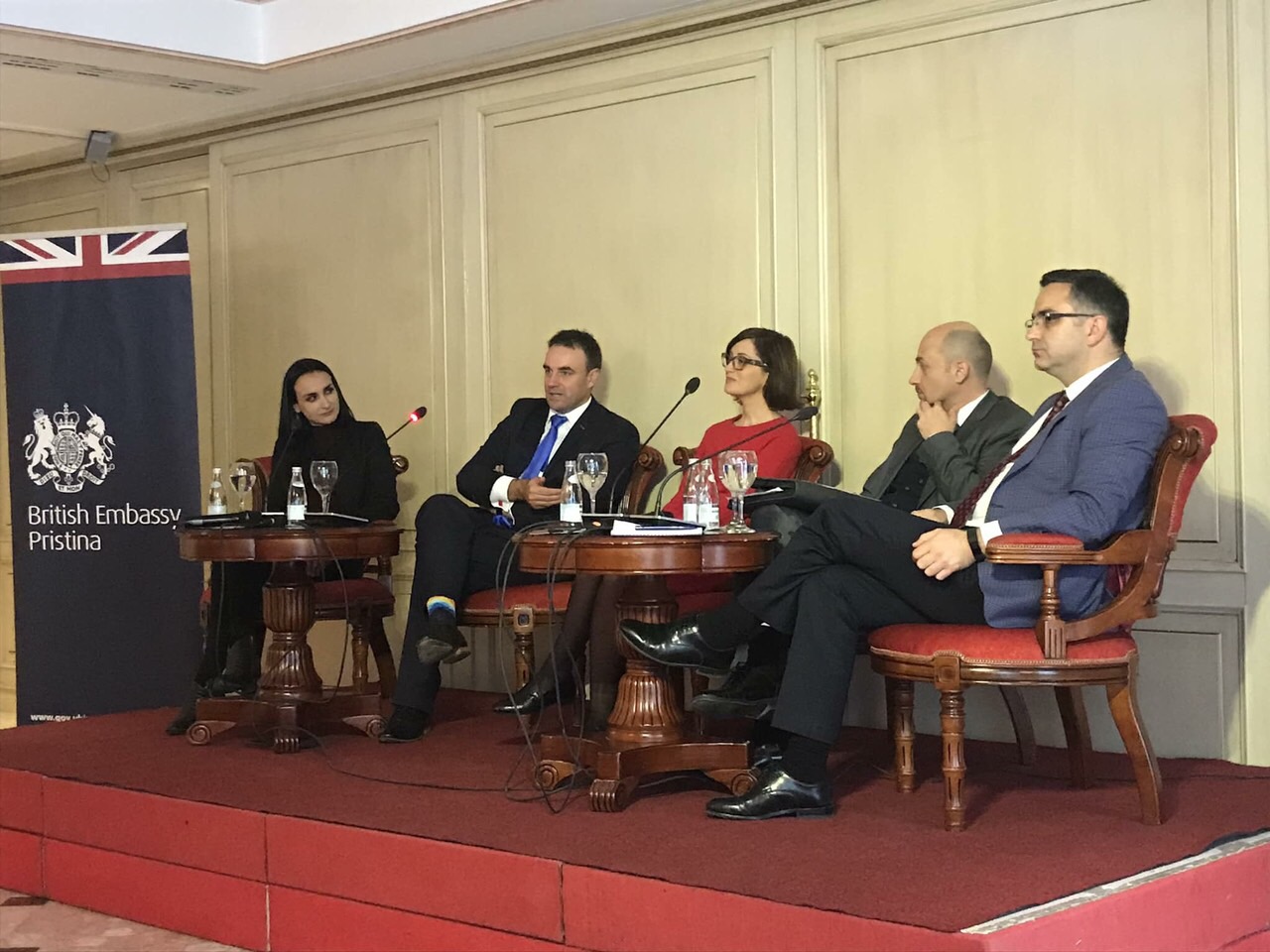 The qualities of a Chevening Scholar
The ambassador Ruairí O'Connell said that there are three criteria required from candidates for the scholarship. Firstly, they need to show that they are adults who are capable of studying in the UK. Secondly, they need to have a clear vision of what they want to achieve from their programme of studies. And thirdly, they must prove they are committed to Kosovo. The Ambassador challenged attendees with two questions:  did they want to become an example for Kosovo, and what changes would they make in their country? He added that there are no favoured candidates based on family or political background, and encouraged candidates not to give up, even if they don't win the scholarship on their first application.
'The Ambassador challenged attendees with two questions:  did they want to become an example for Kosovo, and what changes would they make in their country?'
Besnik Tahiri, currently the National Coordinator for the State Reform in the Kosovo government, was a Chevening Scholar in the year 2005. Now, he encourages other professionals seeking to advance in their career to apply for Chevening Awards. 'You need to be ambitious, and have a clear vision,' he told the audience. 'You can make the change only through hard work. We have witnessed injustice and [a] lack of meritocracy, but we also have many examples of successful people in this society.'
Curiousity and innovation
Merita Kostenica studied Commercial Law in the UK many years ago. Now, she leads an office of notaries in Pristina, where she has employed ten staff. 'The main requirement we have in the recruitment process is that candidates are ready to learn, committed and curious. Many of the candidates have good theoretical knowledge but they miss the practical part, so we work more on this aspect,' she said.
Bersant Disha, another Chevening Alumnus, is the CEO of consulting company Recura, having studied finance at the University of Warwick. Disha told the attendees that innovation is the keyword of today's world. This sentiment was echoed by Jehona Gjurgjeala, who added that the academic experience in the UK helps you to expand your intellectual capacities beyond your field of studies. She suggested that candidates be straightforward and clear when completing their applications.
Questions posed to the panel towards the end of the event demonstrated the audience's strong engagement with the topic, with many requesting further advice about applying for Chevening and studying in the UK.
A special thanks to Chevening Alumna Jehona Gjurgjeala, who was the lead organiser of this highly successful event.