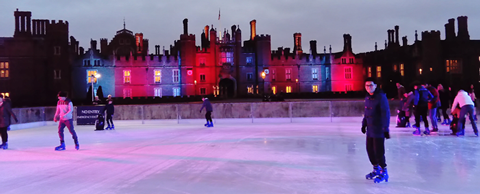 On 13 December 2016, a group of Chevening Scholars headed to the beautiful Hampton Court Palace, which was once owned by Henry VIII and his chief minister Thomas Wolsey, for a winter wonderland. This trip was not only a visit to the palace, but a time travelling trip back to the 16th century.
The scholars were warmly welcomed by program officers Susie Pike and Jim Dale at the Hampton Court train station and then we walked to Hampton Court Palace across the River Thames. Even though it started raining by the time we reached the palace, we were so busy trying to capture beauty of the palace architecture.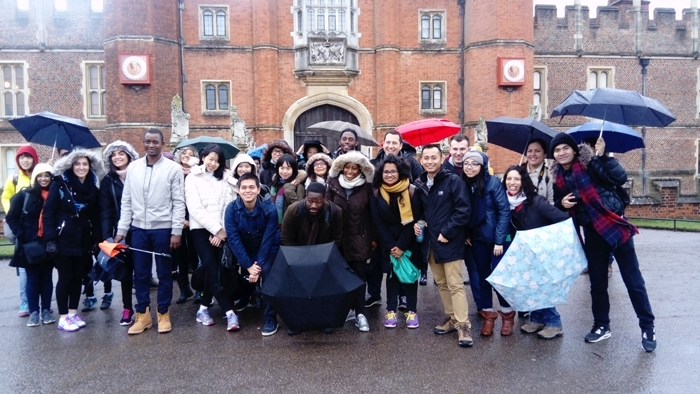 Sophie, our tour guide, welcomed us at the entrance and then took us through the history of the palace, King Henry VIII and his six wives. She presented the history so well that I felt like I was walking through the palace not in 21st century, but 500 years ago.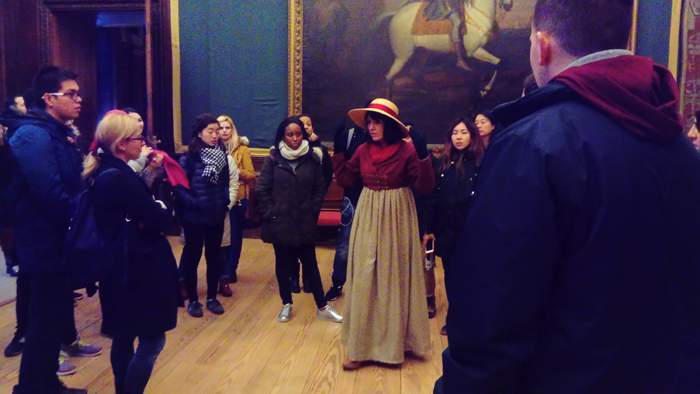 The palace was redeveloped by Cardinal Thomas Wolsey, a favourite of King Henry VIII, in 1515. In 1529, as Wolsey fell from favour, the king seized the palace for himself and later enlarged it, spending the equivalent of £18 million. Along with St James's Palace, it is one of only two surviving palaces out of the many owned by King Henry VIII.
As the tour continued, magically, the sun had started shining for us to see a breathtaking 60 acres of the perfectly manicured Hampton Court Palace gardens.
After the tour we had a break for lunch and exchanged our exciting plans for the upcoming holiday break.  Then we headed to the maze, aimed for fun and for getting lost, but for Cheveners, it was a piece of cake to find the centre of the maze and get out.
The maze was followed by ice skating in front of this beautiful palace which was an amazing experience. In the beginning, as we were a bit scared of falling down on the ice, we looked like a bunch of penguins trying to figure out how to skate. But, within 10 minutes of being penguins, amazingly everyone became almost professional skaters…
The skating was our final activity of an amazing day that we will never forget. Thank you so much for this beautiful day, Chevening Secretariat!