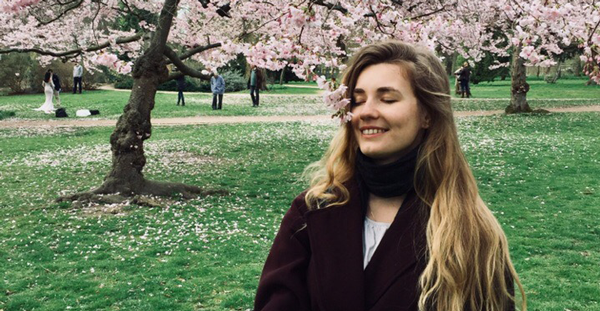 Every morning I cross Waterloo Bridge. The breeze brings scents of fresh espressos and sweet cherry blossom. I'm walking at pace, trying to catch the rhythm of the metropolis and embrace every second of being.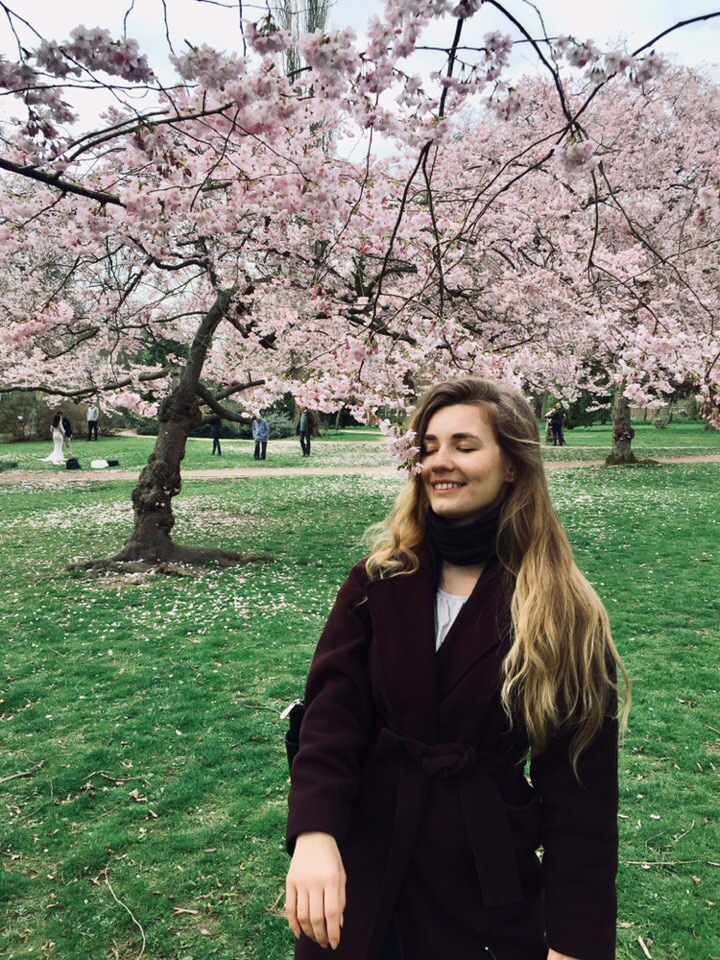 The past six months in the UK have been a journey of my self-rediscovery. The things I've experienced, the lessons I've learned and the people I've met have merged into the new version of myself. Empowered, passionate and determined to make a positive change. March was my SMA spotlight month and it marked the meridian of #MyCheveningJourney, so it's a good time to summarise a bunch of experiences I've had since I moved from Moscow to London.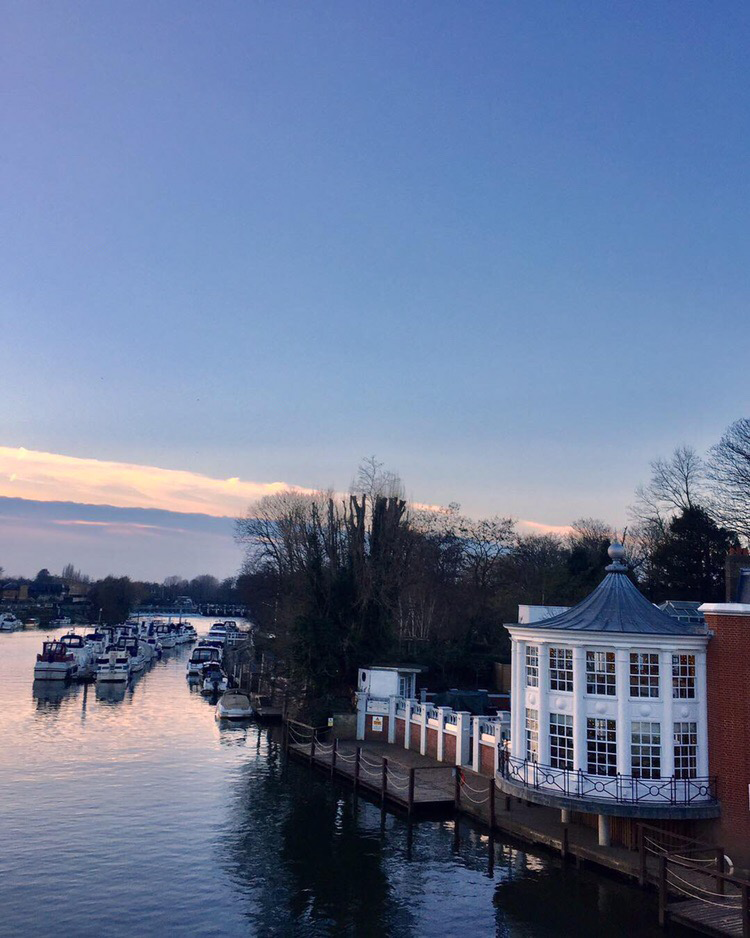 The most amazing sunsets – near my new home
My Museums and Galleries in Education MA at UCL has broadened my personal and professional perspectives. I've learned a lot about inclusion, diversity and accessibility as core values of contemporary museums and I'm so excited to implement my knowledge in reality. My university course includes a lot of trips to museums where we meet top experts and learn about their work. We had lectures at the British Museum and St Paul's Cathedral, the Museum of London and Metropolitan Archives, Islington Museums and Hackney Museum…
London has opened to me from a totally new angle, inspiring with its rich history, beauty and cultural diversity. Additionally, my academic experience was complemented by great Chevening events, such as a useful Wikipedia editing workshop at the Wellcome Collection and a day at the Crossness Pumping Station Museum. Exploring these places with my Chevening fellows was particularly gripping and engaging.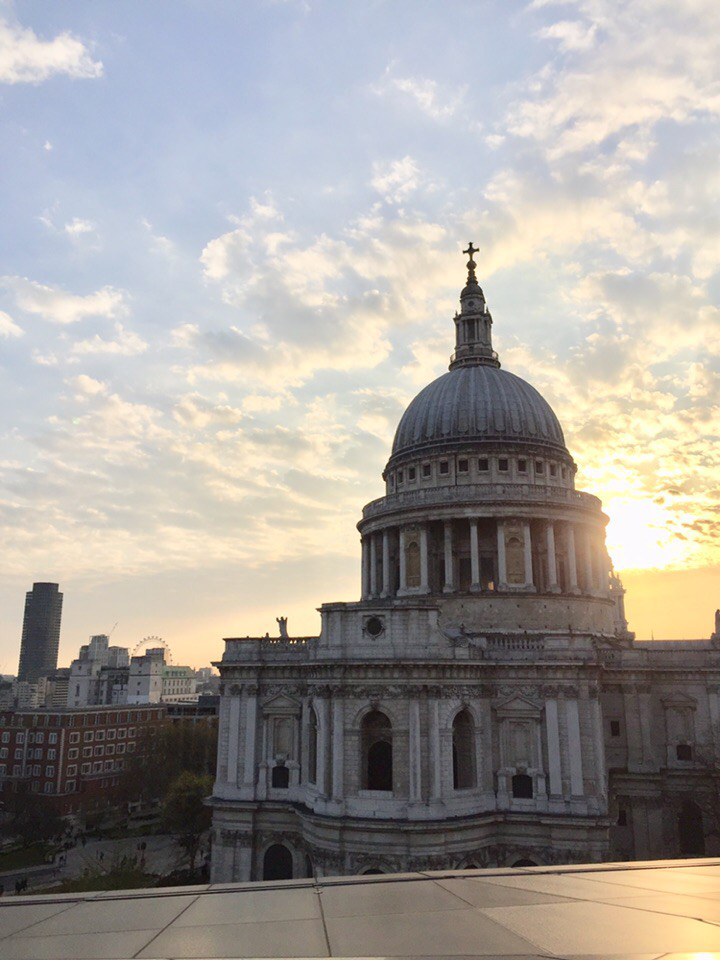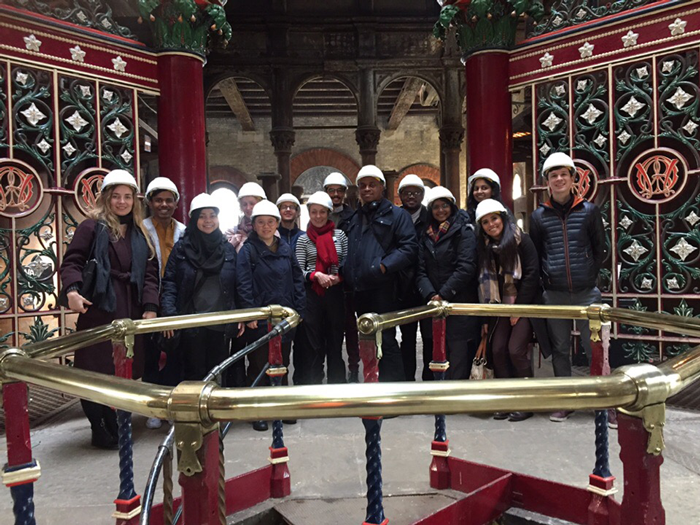 Chevening team after a tour around Crossness Pumping Station
A few days ago my internship at the V&A commenced, where I'm going to apply the acquired skills and hopefully nurture new ideas for my future work in the arts sector. In order to encourage more people to visit museums and explore off-the-beaten-track locations, I even set up my #museumrace challenge on Instagram, posting about the hidden gems of the London museum world (you're welcome to check it out!).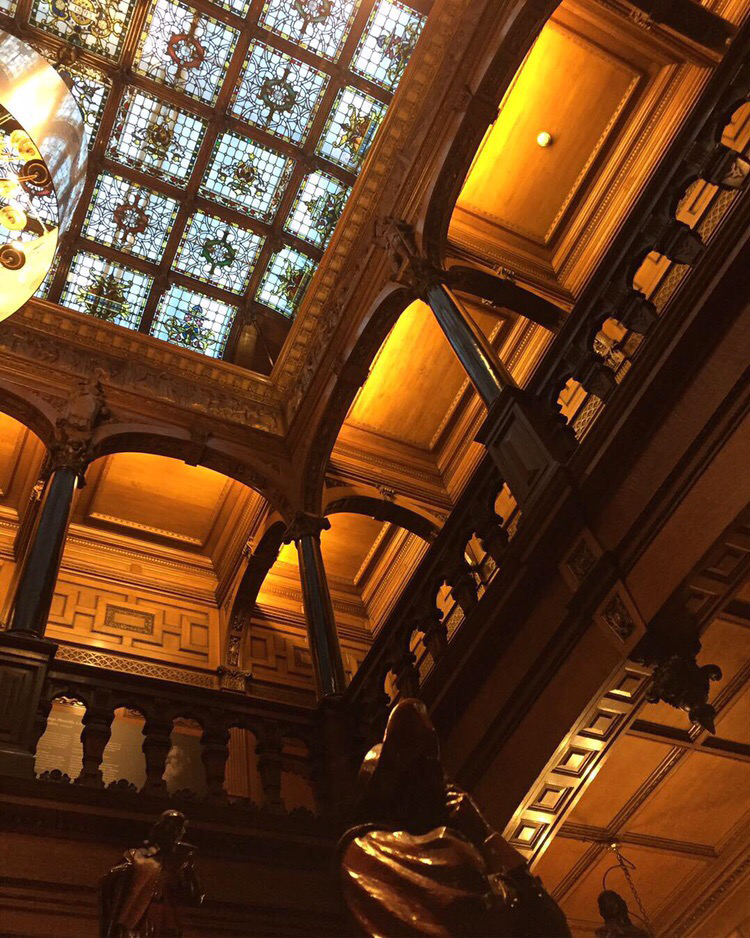 My recent museum discoveries – Pitzhanger Manor House and Two Temple Place
The motto of my year in the UK is 'Think big – learn more'. Having been granted freedom to dedicate myself to self-development for a year, not only have I been working towards completion of my masters, I also enrolled on two free coding courses for girls in order to learn about front-end and back-end engineering. Sounds totally unrelated to museums, right? I actually coded two websites for museums using my new skills and broadened my understanding of the digital development of museums and galleries. My last Python course took place at Twitter headquarters in London – still can't believe I spent 9 weeks at one of the top global IT companies!

Festive cupcake as a celebration of my last coding session – as colourful as the code I wrote!

Alberts' Bridge – the first suspension bridge in the UK
In March, I initiated the video for the International Women's Day, trying to fight gender inequality. As a result, 15 female scholars took part in the project, and many more were engaged in the discussion through the video we produced. It was amazing to turn a blurry idea into a real-life discourse and raise actual problems on a global scale.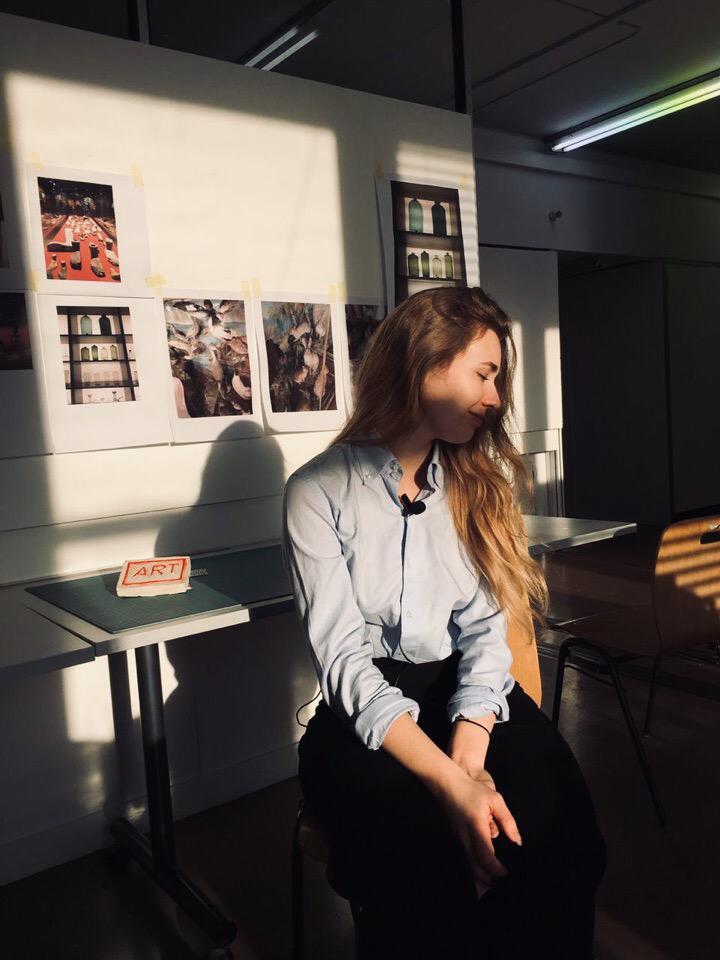 Living in London made me walk a lot more compared to my Moscow life. Now I don't walk less than 15 km per day, because it's too beautiful to waste time on the tube, bus or any other transport. I have explored so many parks outside central London, made tons of photos and wrote tens of blog posts, which shortly will be released in my blog about unconventional London places. Spring blossom conquered my heart, as I've never seen such a cornucopia of colours before. Moscow spring usually starts in May and lasts no longer than two weeks, whilst in London it's a long season with steady waves of different flower blossoms: crocuses, daffodils, magnolias, cherries, almond, wisteria…   
Overall, my 6 months have been stuffed with the NEW: experiences, feelings, people, knowledge, plans and ideas. I travelled a lot inside and outside London (visited Oxford, Canterbury, Brighton, Bath and Salisbury), met hundreds of new people, made friends and became more driven to pursue my life goal – to 'improve international relations by means of art and culture – the strongest soft powers in the world'. I wrote this statement on the Chevening #Changemakers wall during the opening ceremony of the exhibition. Now there is definitely no chance that my plan won't come true!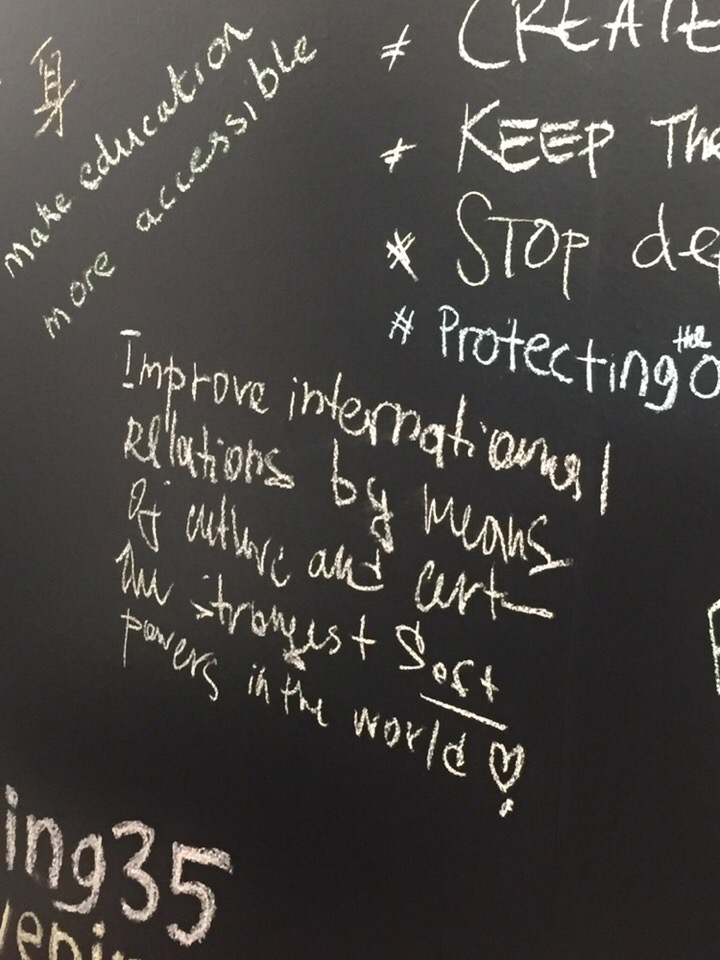 … I've crossed the Waterloo Bridge. I do it every morning. And every morning is filled with gratefulness, happiness and energy. 'If you're tired of London, you're tired of life', said Samuel Johnson. Every day I fall in love with both London and life even more.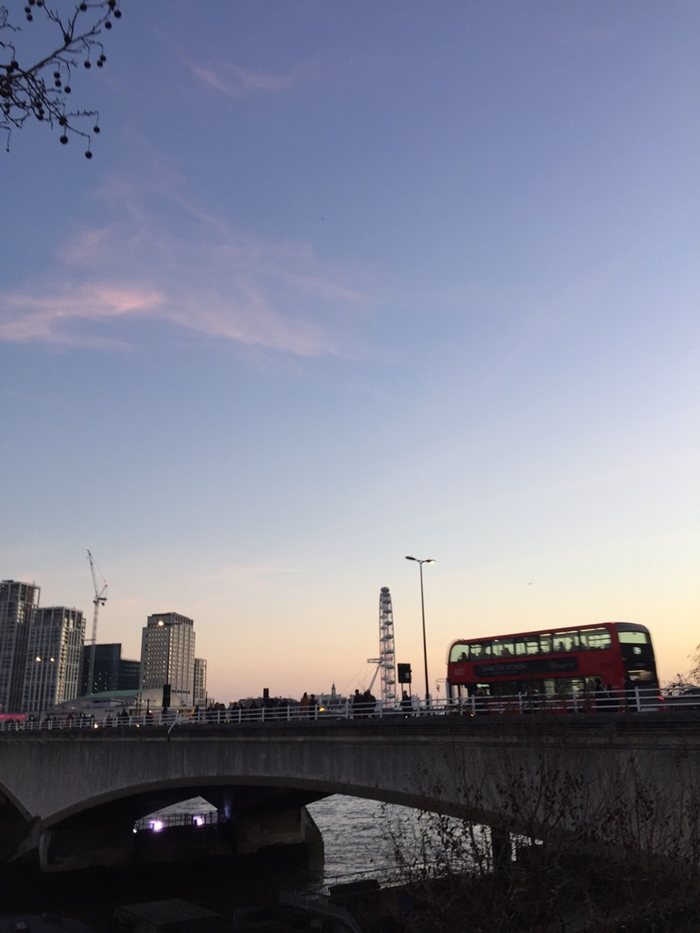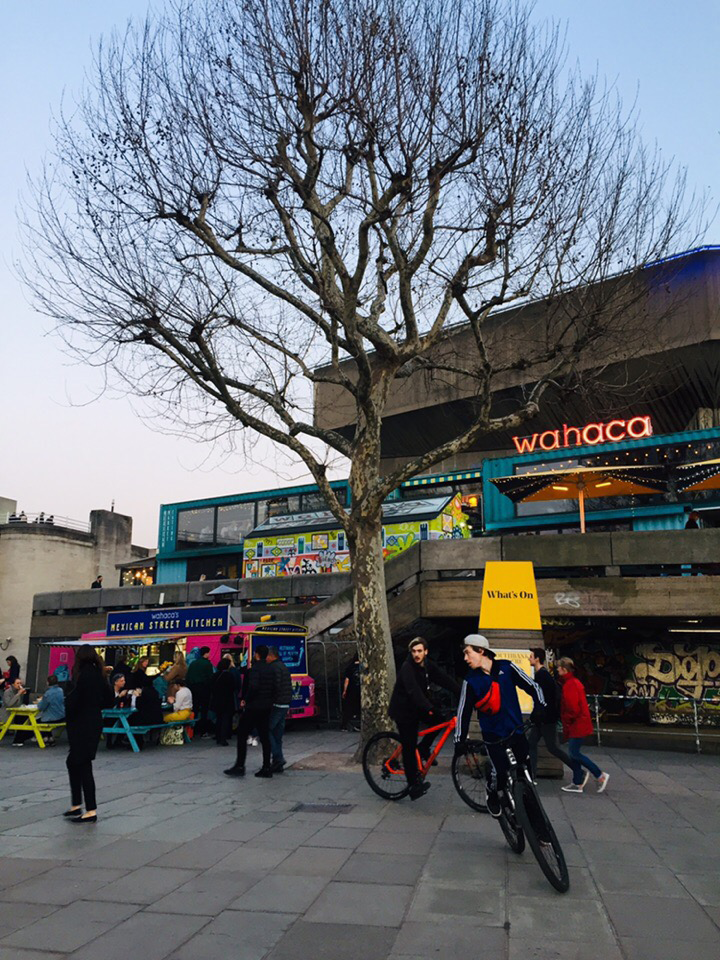 Waterloo Bridge – where my heart always stops