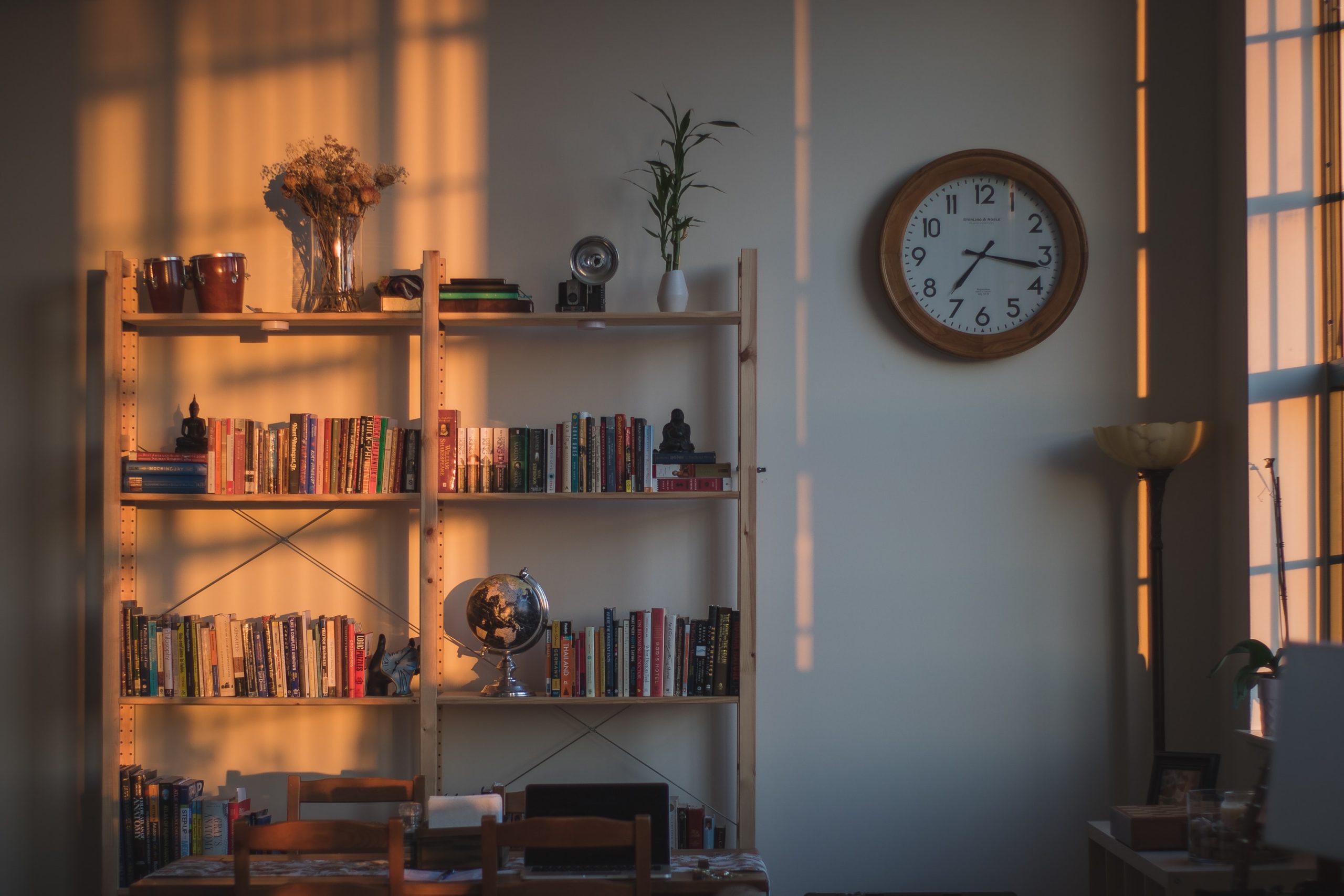 What books should you pack to entertain you while you study abroad in the UK? Here are our picks – and where in the UK they're set.
1. White Teeth by Zadie Smith, London
No one writes the nation's capital quite like Zadie Smith. Both in Willesden, in north-west London, she captures the city's energy, quirks, and vibrant diversity.
White Teeth follows two unlikely friends: Archie Jones and Samad Iqbal. Both veterans of World War II, the story of their two families offers a lively portrait of Britain's past, present, and future.
2. The Prime of Miss Jean Brodie by Muriel Spark, Edinburgh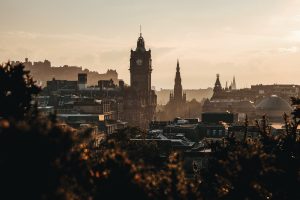 Let's venture 300 miles north of London, to Scotland's capital, Edinburgh. Home to the Edinburgh Fringe, the largest arts festival in the world, the city is also the setting for The Prime of Miss Jean Brodie by Muriel Spark.
The novel follows Miss Jean Brodie, a schoolteacher in the 1930s who believes that she is definitely "in her prime". When she arrives to teach at the Marcia Blaine School for Girls, she is passionate about teaching her students the values of "Goodness, Truth, and Beauty", and her students follow her teachings – but one of them will betray her.
A classic with academia at its heart – what better to prepare you to study in Scotland?
3. Brideshead Revisited by Evelyn Waugh, Oxford
Probably one of the most famous novels set at a British university, Brideshead Revisited is a nostalgic portrait of Oxford between the wars.
The protagonist, Charles Ryder, becomes enchanted by a privileged family when he meets their son Sebastian at Oxford University, and watches as they decline over the years of their friendship.
Full of descriptions of Oxford's "spacious and quiet streets" and the "cloistral hush" of its halls of learning, Waugh's novel is a very traditional introduction to the city of dreaming spires.
4. How Green Was My Valley by Richard Llewellyn, South Wales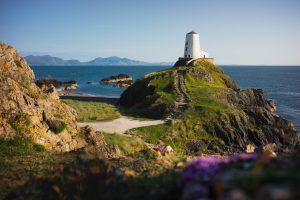 If you're studying in Wales, you can't miss out on reading How Green Was My Valley by Richard Llewellyn.
Set in a mining community in rural South Wales, the novel follows Huw Morgan as he reflects on coming of age in a working class family, where life's difficulties are matched only by the beauty of his surroundings and of his memories.
5. Persuasion by Jane Austen, Bath
You didn't think we'd get through this whole list without an Austen recommendation, did you?
Pride and Prejudice is on every list of British classics and is well worth your time. But we'd also like to highlight Persuasion, another of Austen's masterworks that is partially set in the southeast city of Bath.
Eight years before the novel begins, our protagonist Anne Elliot is convinced by a friend to break off her happy engagement to Frederick Wentworth, a naval officer, on the grounds that he is unworthy of her hand.
However, when Wentworth finally returns from sea, he is rich and successful, while Anne's family has suffered financial ruin – not to mention that Anne has always regretted breaking the engagement. Will they reunite? Read it to find out…
6. Wuthering Heights by Emily Brönte, Yorkshire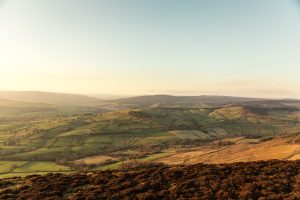 Another classic, this time set on the wild landscapes of the Yorkshire Moors, Wuthering Heights is a must-read for anyone studying in the North of England.
Heathcliff, an orphan, is raised by a lord in an isolated manor on the Yorkshire Moors. One of the lord's children, Hindley, despises him and treats him cruelly, but the other, Cathy, is as wild and untameable as Heathcliff is, and they form a strong attachment.
When Cathy will not marry Heathcliff, his terrible fury wreaks destruction upon the family for years to come and establishes the novel as a giant of gothic literature.
Another tip: If you're studying nearby, we recommend a trip to the Brönte parsonage, where Emily lived with her sisters Charlotte and Anne.
7. Rebecca by Daphne du Maurier, Cornwall
Finally – and staying on the gothic theme – we recommend Daphne du Maurier's spooky classic, Rebecca.
Set in Cornwall, on England's south coast, the novel follows an unnamed narrator who marries a rich but mysterious widower and becomes haunted by the memory of his previous wife, Rebecca.
Despite first being published in the late 1930s, the gothic classic is still a page-turner, and a great introduction to the dramatic landscapes of the English coast.
Happy reading!
By Amy Hughes