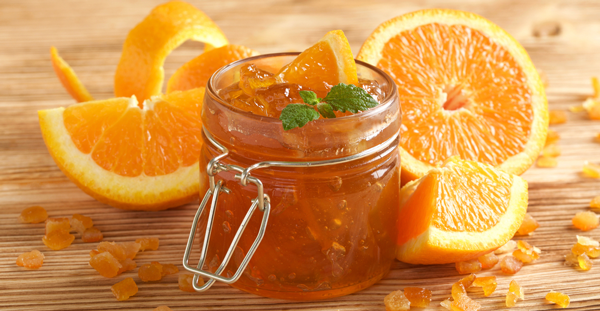 NORTH WEST
Release your inner Wordsworth with Words by the Water Festival
Keswick, Cumbria
8 to 17 March
Don't miss this exciting literature event, a festival of words and ideas, set by the lake surrounded by the Lake District fells.
This literary event takes place at the Theatre by the Lake. Visitors can enjoy talks, lectures, discussions, workshops, book launches and special exhibitions, a true slice of literary heaven. 2019's festival lineup (8-17 March) features a number of noted authors including Prue Leith, Alan Johnson and Anna Pasternak, with tickets for every event available online now.
The world's original Marmalade Festival
Penrith, Cumbria
Saturday, 16 March
Unleash your inner Paddington Bear on a visit to the world's original Marmalade Festival, which will be held on the historic Dalemain estate in Penrith. If you're a marmalade lover then a visit to Penrith this spring is a must!
YORKSHIRE
York's Literature Festival
York, North Yorkshire
15 to 31 March
Taking place from 15 – 31 March, this event brings together authors, critics and experts on the arts and culture. Past guests have included author Will Self and poet Carol Ann Duffy, while this year's lineup boasts the likes of Joanna Trollope and Tade Thompson.
MIDLANDS
Watch a kick about like no other in Derbyshire
Ashbourne, Derbyshire
5-6 March 2019
Witness a 16-hour football match in the streets of Ashbourne, an eccentric sporting event that's been played since the 17th century. Unlike a conventional football match, the Ashbourne Royal Shrovetide Football Match is played over two eight hour periods, the goals are three miles apart and there are very few rules!
The Creative Craft Show
Birmingham
14 March
The Creative Craft Show is a haven for knitting, cross stitch, paper crafting, jewellery, dressmaking and stitching enthusiasts, offering all the very latest supplies, ideas and innovations in the hobby world! You'll find everything from kits, charts and patterns to fabrics, yarns, threads and buttons, plus opportunities to glean advice from industry experts.
SOUTH EAST
Watersprite Student Film Festival
Cambridge
7 to 10 March
Interested in films? Discover new talent at an international film festival that aims to discover, showcase, and nurture talent from around the globe.
SOUTH WEST
Jazz and Blues festival
Bristol
22 to 24 March
Bristol plays host to some of the world's most exciting and innovative jazz and blues artists for the Bristol International Jazz and Blues Festival.
Over 40 concerts, workshops and jam sessions, some of which are free, make up its jam-packed programme, making it a must-see amongst Bristol's festivals in March.
World Pasty Championships
2 March
Cornwall
The World Pasty Championships celebrate the traditional Cornish pasty recipe, as well as some more unusual varieties. From the Americas to Australia, pasties derived from recipes passed down by Cornish emigrants over centuries are eaten and enjoyed by many millions of people. So enjoy a day full of good food and music!
Kew Orchids Festival
10 March
Kew will hold its 24th annual Orchids Festival on the new theme of Colombia, the world's most biodiverse country for orchids with 4,270 species. Explore new sights and smells!
WALES
The Island Race
Anglesey
3 March
A beautiful marathon that gives you the unique chance to cross a traffic free Menai Bridge. Following the coastal path and past the formidable Beaumaris Castle before returning to the bridge. A great warm up for the London marathon later in the year.