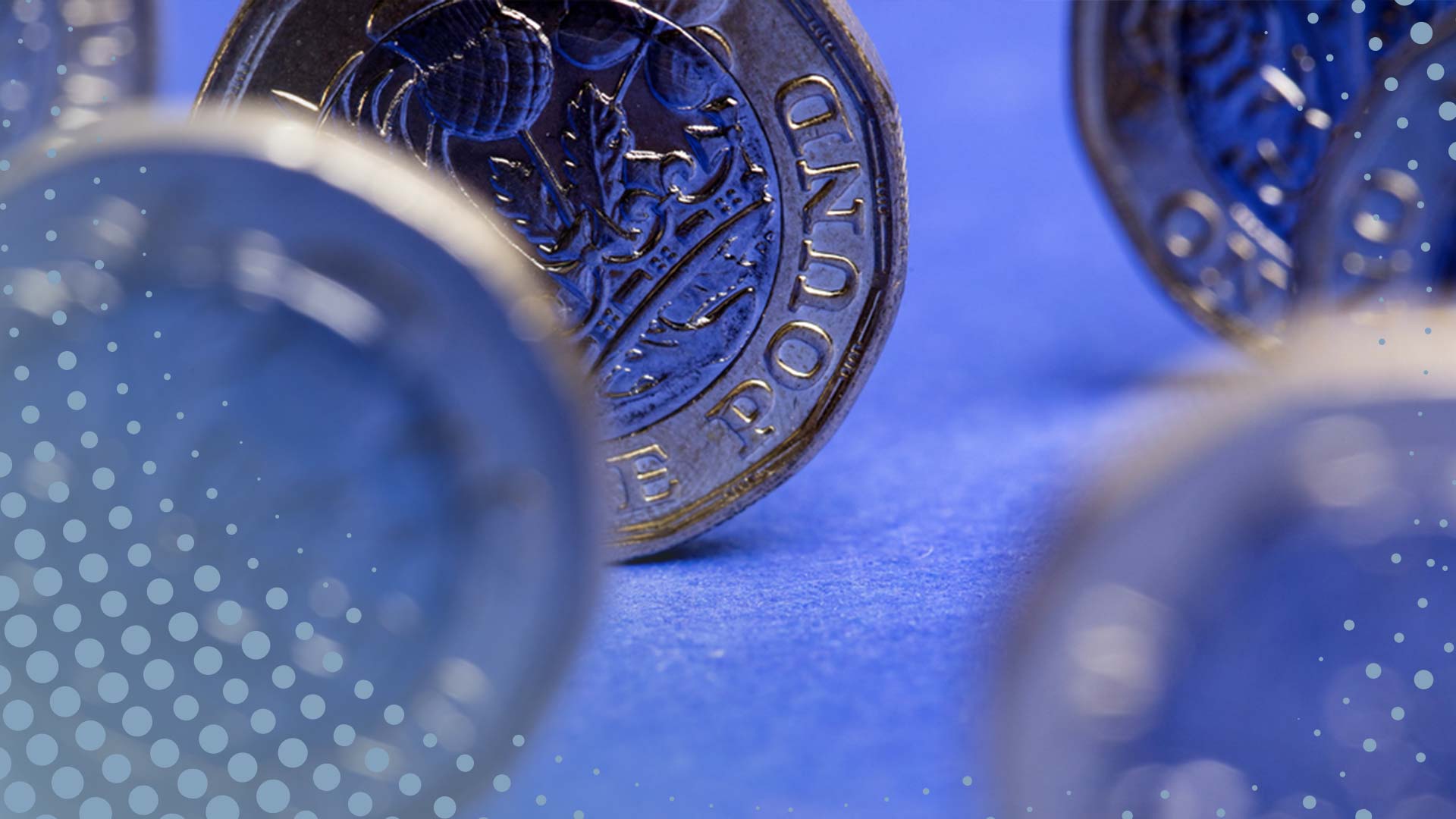 Living costs, banking, and money
The information below should help you to understand some of the money issues you may encounter when you arrive in the UK, and will hopefully clear up any questions you have.
Allowances and stipends
Your final award letter will confirm all financial elements of your award. These elements may include some or all of the following:
Stipend (living/maintenance allowance)
The payment that Chevening provides to cover your monthly living and maintenance costs is called a stipend.
Your stipend is intended to cover reasonable living costs in the UK while you are studying full time and is calculated to cover your basic expenses only. These include such expenses as accommodation, meals, personal expenses, phone bill, daily travel, and any required course resources. You should also use your stipend to cover the cost of NHS charges for prescriptions, dental treatment, and opticians.
Your stipend will be calculated to start from your course start date which is given in your final award letter and will continue to be paid for 12 months or until your course end date, whichever is the shorter. A stipend is only paid to you when you are studying in the UK and for the duration of your course. For example, if your course started on 17 September you would receive a prorated stipend for the remaining 13 days of September.  This will also be the case at the end of your award: for example, if your course end date is 3 September, you will receive a prorated stipend for three days in September only.
Your stipend may stop earlier than stated in your final award letter where:
either you or the university have confirmed that the course finishes sooner than expected, or
you elect to end your studies by returning home before the end of the course.
Please note that the stipend rate is higher if you are studying in the London metropolitan area to take into account the higher cost of living in London. Stipend rates are given in your final award letter if you are eligible.
Stipend payments
Date of payment
Your stipend will be paid in advance on or around the 21st of each month and is calculated to cover expenses from the 1st to the end of the following month. For example, a stipend paid on 21st March will cover expenses from 1st-30th April. It will normally be credited to your account within three to four days of being paid so please take this into account when planning your monthly expenses. If you have any problems regarding your stipend please get in touch with your programme officer as soon as possible.
Please note that if the 21st falls on a weekend or a bank holiday, your stipend will be paid on the first working day following the 21st.
You will receive a remittance via email from the Chevening Secretariat (or the British Council, our host organisation)
First stipend payment
Your first stipend payment will be credited to your cash card. This payment will include your stipends for September and October and your arrival allowance. Please refer to your final award letter to see if these payments form part of your scholarship. Where your course starts during the month of September or October it will have been prorated for the relevant days. This prorated amount has been calculated using a daily rate based on an annual average. All following payments will be made directly into your UK bank account (which you should open as soon as possible after arriving in the UK).
Final stipend payment
Your stipend will finish on the last day of your course or when you fly home, whichever is earlier. Once we know your departure date your last stipend will be calculated accordingly so please be aware this may be less than other stipends you have received.
Suspension of stipend
In some instances, the Secretariat may suspend your stipend. This may occur in the following circumstances:
If you do not comply with the terms and conditions of your scholarship
If you are absent from the UK for longer than 30 days in total during your award
If you elect to return home early for any reason
Such instances will be resolved on a case-by-case basis. Always contact your programme officer with any queries.
---
Additional payments from Chevening
Alongside your stipend, Chevening also makes various other payments to scholars. Please check your final award letter to see whether you are eligible for these additional payments.
Arrival allowance
Your arrival allowance covers any expenses incurred on your arrival in the UK. You will receive this allowance on your cash card. You may wish to use this allowance to cover any excess baggage requirements you might have on your flight to the UK (otherwise you should travel within airline limits where possible) along with the cost of getting from the airport to your university, and the police registration fee if required.
Events travel top-up allowance
The cost of travelling to and from Chevening events has been factored into your Chevening stipend, which is designed for all living costs including domestic travel. However, Chevening also provides some scholars with an 'events travel top-up allowance' which is an additional contribution to the cost of your travel to and from mandatory Chevening events.
The Chevening events travel top-up will be made as a one-off payment, and if you are eligible it will be automatically included with your first payment from Chevening onto your cash card.
Top up amounts vary and are based on the location of your university as well as event locations throughout the year. Please see the following amounts for UK regions:
| | |
| --- | --- |
| Chevening region | Events travel top-up amount |
| London | N/A |
| South East (inc. Cambridge) | £83 |
| Midlands | £118 |
| North East, North West | £171 |
| Scotland, Northern Ireland | £230 |
| South West, Wales and Oxford | £116 |
Please note that scholars at Greater London-based universities do not receive an events travel top up. This is because they will incur minimal or no costs to attend mandatory Chevening events as these are usually held in Greater London.
Homeward departure allowance
The homeward departure allowance is designed to be used towards excess baggage payments on your homeward-bound flight. This will be paid along with your final stipend once we have received confirmation that you have booked your flight home through our designated travel agent. Please note that if you book your flight after you receive your final stipend you will need to contact your programme officer about your homeward departure allowance.
Approval of tuition and examination fees
Approved fees will normally include fees for tuition, examination, and use of a laboratory. Where your scholarship covers the tuition fee, your university will invoice the Secretariat directly. If you receive a request for fees which should be covered by your scholarship, please forward this to your programme officer who will look into the matter with your university directly.
You must pay the subscriptions to any university or college clubs that you join, including the Oxford and Cambridge union societies. Fees for accommodation or maintenance are also your own responsibility.
---
Additional income or scholarships
The FCDO reserves the right to reduce a Chevening award or withdraw a scholarship in instances where scholars are beneficiaries of other significant awards, prizes, or earned income.
You must not accept any other form of publicly-funded award during your scholarship, and should not normally accept additional funding for purposes already covered by Chevening. You will be required to disclose on your application form whether you have applied, or intend to apply, for any other scholarships or awards. You may retain funding or other benefits not specifically covered by your Chevening Scholarship and you may continue to be in receipt of a salary from your past employer during your scholarship.
In certain circumstances, you may be in receipt of additional funding originating from either abroad or from within the UK during your Chevening Scholarship. In such cases the following rules will apply to extra income:
Up to and including £3,000 over a 12 month period, will not be subject to a deduction
In excess of £3,000 and up to and including £7,000 will result in a £250 deduction in monthly stipend
In excess of £7,000 and up to and including £10,000 will result in a reduction to half the stipend rate
In excess of £10,000 will NOT generally be allowed unless such funding is to cover a scholar's contribution where an award is subject to a fee cap or is a part award.
---
Receiving your stipend payments from Chevening
If you are in receipt of a full Chevening Scholarship you should open a UK bank account following your arrival into which we will pay your stipend, allowances, and any reimbursements. This is the most secure way of us making payments to you.
Your university should be able to provide you with details of banks with which you can set up an account, and also with copies of any documentation you may need to do this. Please note that the Secretariat cannot advise you on which bank account to open but your university will often give you advice. See also our tips below.
You should try to open a bank account as soon as possible after your arrival in the UK in time for the November stipend to be paid at the end of October. Please note that stipend payments may be withheld if you fail to open a bank account by this date.
Cash cards
Your first payment from Chevening will be credited to a cash card. You will receive this in your home country/territory from your local embassy or high commission, though please bear in mind that the cards only work in the UK. You are responsible for activating your cash card which you can do online or by telephone, though telephone is preferable.
You can use your cash card in both ATMs and chip and pin machines. Please be aware, however, that while there is no charge for chip and pin you will be charged around £2.50 for each withdrawal you make using the card. The maximum withdrawal is £500 per day.
If you have lost your cash card, please refer to the cash card FAQ document that was sent to you along with your cash card instructions, call the following telephone number (0800 056 0572), or email to your programme officer . The cash card is your personal property and it is your responsibility to look after it accordingly.
Opening a bank account
You cannot open a UK bank account before you travel to the UK. However, if you already have a bank account in your home country, ask your bank if they have any links with a UK bank that can make it simpler to open an account after you arrive. Your university should also be able to provide you with assistance on opening your bank account.
Tips for opening a bank account:
You can open a basic bank account at most UK banks. It is your decision as a customer which bank you choose. We advise you to compare the accounts at different banks, perhaps with guidance from your university, and choose which one suits you best.

If you want an account based on Sharia principles, check banks' websites and publicity materials. Some UK banks offer compliant accounts and services.

You might be able to prevent tax being deducted from your interest – ask your bank or building society for form R105 when you open your bank account.
After you have opened a bank account in the UK, always let your bank know in writing and as soon as possible if you change your address.
If you are leaving the UK for a long break, or travelling outside the UK and using your ATM card, let your bank know.
If you're having problems proving your identity when opening a bank account follow the advice of Money Advice Service.
Read the UKCISA advice on setting up a bank account in the UK.
---
Money and bringing cash to the UK
The UK currency is the pound sterling, which uses the symbol £. There are 100 pence in a pound, with the number of pence written as 'p'. Normal banking hours are from 09.30 to 16.30 Monday to Friday. Some banks are open on Saturday mornings.
You can change currency and cash travellers' cheques at Bureau de Change offices, which are open for longer, and are often located in stations and airports. Try to avoid changing very small amounts of money as there is often a minimum commission charge which makes it expensive. Shops and services in the UK will accept payment in UK currency only. Credit and debit cards are also widely accepted. You may be able to withdraw money from cashpoint machines (also know as 'ATMs') if you have a Personal Identification Number (PIN) for that card.
Most shops and hotels will accept credit cards, and some will also accept payment in sterling travellers' cheques.
How much cash should I bring?
We strongly advise against bringing a large amount of cash and recommend that you bring most of your money in travellers' cheques or use a travellers' cheque card. Keep your travellers' cheques in a different place from your passport.
Do not bring cash to pay for your housing or tuition fees. Contact your landlord/university before you leave home and ask if you can pay your fees in advance by bank transfer. Alternatively, bring a cheque or bankers' draft payable to the university/landlord.
In cash, only carry enough money to pay for:
Transport from the airport to your final destination
One or two nights' stay in 'bed and breakfast' accommodation (in case you cannot immediately access your booked accommodation)
Food for your first week
Telephone calls home or purchase of a suitable mobile phone
Other miscellaneous expenses for the first week (bus fares, stationery, social events, and so on)
If you bring money worth 10,000 euros or more (including money in other currencies) and you are coming to the UK from a country that is outside the European Union, you must declare it to customs officers by filling in a form when you arrive.