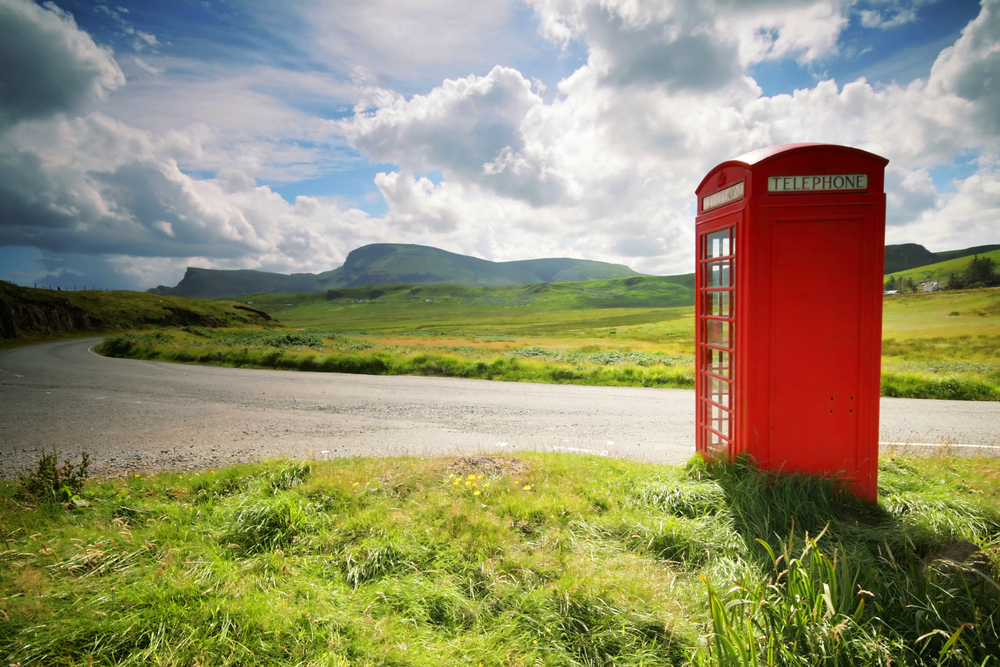 Living in the UK - Fellowships
Living and studying in the UK is incredibly rewarding and exciting with a diverse range of things to participate in and experience while you are here. However, it is a unique environment and it can take some time to adjust, particularly if you have not travelled to the UK before.
The information in this section has been prepared to assist you to adjust as quickly as possible to life in the UK and make the most of your time on award.
Accommodation
Depending on your fellowship, pre-arranged accommodation may be included. If so, this will have been arranged by your host university. Alternatively, you may be required to secure your own accommodation for the duration of your fellowship. The relevant provision will be included in your Final Award Letter.
Pre-arranged accommodation
If your accommodation is included as part of your fellowship, your host university will make all the arrangements. Your host university will provided details of your accommodation including check in and check out dates once you have accepted your Chevening Fellowship. Accommodation will be:
Single occupancy rooms within a shared apartment
Fully furnished
Self-catering
Only available for residence by individuals awarded the Chevening Fellowship
Fellows are expected to adhere to the conditions of tenancy provided by the host university, and should respect the property and fellow residents in the apartment and building with full respect. Any reported misconduct in the residency may result in termination of your fellowship award or/and fine for the cost of damages.
Fellows who may have family visiting during their fellowship will be required to make separate accommodation arrangements and should not be housed in the same accommodation which has been arranged by the host university. Fellows may elect to move out of the university arranged accommodation during that time to stay with family, however the fellow will be responsible for the full cost and will not be reimbursed any funds from the university or the Chevening Secretariat for any time spent residing away from the pre-arranged accommodation.
Chevening Scholars who disclose a disability may be eligible to receive additional disability funding to support their living costs in the UK. This funding includes provision for personal care and is in addition to the reasonable adjustments that universities will assess and provide.
If you declare a disability during the Chevening placement process you will be contacted for additional information to help us review what support you may be eligible for.  Scholars are also advised to contact their universities' Student Support and Disability Services.
Securing your own accommodation
If accommodation is not pre-arranged by your host university, you will be required to secure accommodation yourself. Your stipend is calculated to cover all costs associated with everyday living including accommodation costs and utility bills.
Your host university will usually have an accommodation office who can provide advice about finding accommodation and you should contact them prior to your arrival as they will have more relevant information on housing and accommodation in the local area. The Chevening Secretariat is not able to offer any advice regarding accommodation and we strongly advise that you take advantage of university/college housing whenever this is available
Please note that the Chevening Secretariat is not able to act as a guarantor for you or pay accommodation deposits on behalf of awardees under any circumstances. You should therefore inform accommodation providers that this is the case.  You may use your Final Award Letter as evidence that you will be in receipt of funding that could cover your accommodation during your time in the UK.
Types of accommodation
If you accept university accommodation (e.g. college or hall of residence), you will normally be required to remain there for one academic year.  If your award tenure is shorter then it might be worth speaking with the accommodation office at your university as they may have a limited number of short term lets available.
Halls of residence
Halls of residence (normally just called 'Halls') are typically purpose-built and occupied by a large number of students. Some halls of residence provide meals ('catered'), although nowadays most halls of residence do not.
Your university will be able to provide details of the accommodation they offer.
Private accommodation
You may choose to live in private accommodation, but please be aware that it is at your own risk.  Even if you decide to live in private accommodation, contact the accommodation office at your university as they are likely to be able to offer advice and may have a list of recommended letting agents or landlords, or an accreditation scheme which lists approved landlords and properties. If you choose to live in private accommodation you may be subject to additional costs such as agency fees and council tax payments which you must meet using your  stipend and personal funds if required. We strongly recommend that you do not sign any private accommodation contracts without viewing the property or until they have been checked by the housing adviser at your university.
Who to contact if you have housing issues
You should contact your university in the first instance. We do not have a legal adviser at the Secretariat to assist with housing issues in the UK, but if you are having problems with current accommodation, you can contact the welfare and immigration team to get additional information about where you can get further advice.
Costs
Your Final Award Letter details your monthly stipend, and is intended to cover all costs, including housing. It is advisable that you look out for hidden costs and things which are not included. In university housing, the costs for utilities such as gas, water, and electricity are likely to be included in the rent, but this may not always be the case. For private accommodation these will vary and you should clarify all inclusions prior to signing a contract or lease.
Deposits
A deposit is a sum of money you pay to your university/landlord at the start of the contract. The university/landlord will return the money soon after you move out, but they are entitled to keep some of the money if they incur expenses for which you are responsible. For privately arranged accommodation, deposits should be held at the Tenancy Deposit Protection Scheme. More information about deposits is available on the UK government's tenancy deposit protection information page.
Please note that the Chevening Secretariat is not able to act as a guarantor for you or pay accommodation deposits on behalf of awardees under any circumstances. You should therefore inform accommodation providers that this is the case. You may use your Final Award Letter as evidence that you will be in receipt of funding that could cover your accommodation during your time in the UK.
Insurance
We recommend that you take out possessions insurance to protect your belongings from theft, fire, loss, or accidental damage while you are staying in the UK. Some universities include possessions insurance as part of the deal, but check this covers all your possessions. The Secretariat is unable to provide further funds for your personal possessions.
Council tax
As a fellow, it is likely that you will need to pay council tax if you live in a privately rented accommodation.  If all the other occupants in your accommodation are students then you should be eligible for a 25% discount off of the bill.  For more information on council tax please speak with your host university or check the UK government council tax information page.
Expectations of tenants
For private, and some university accommodation, you will need to sign a contract. It is a legal requirement to pay your rent on the day stipulated in your contract and not doing so could result in financial penalties. You will be expected to keep your accommodation reasonably tidy and report any damages or issues with your accommodation to your landlord as soon as possible. Loud music or unnecessary loud noise is prohibited.
British life and culture
Weather in the UK
The British weather is unpredictable! The coldest daytime temperatures are in the period from November to February and are typically between 0°C and 9°C. The climate during these winter months can seem harsh, and wet or windy weather will make it seem even colder. Be prepared for the shorter daylight hours in the winter. It can get quite dark by 3pm.
Academic culture
Each Chevening Fellowship has been developed specifically with a varying structure and mode of delivery. Your host university will provide further details on the expectations of your participation and expected outcomes after you have confirmed your award. You can find more advice on British academic culture at your university and also on the Prepare For Success website.
Food etiquette, manners and tipping
Making tea in a teapot, making small talk, asking for the bill, and many other aspects of daily life in the UK are all discussed in this interesting guide to etiquette for international students 
Religion
The UK is very tolerant of different faiths, and most towns have places of worship for the main world religions.
Many people in the UK may be broadly described as 'culturally' Christian, even if they do not consider themselves to have a formal or active faith. The major Christian festivals are public holidays, but other religious festivals such as Eid, Diwali, and Passover are widely observed and respected.
All universities have a Chaplaincy service, as a source of information about faith matters. Most students' unions also have a range of faith-based societies and groups.
Relationships, gender and sexuality
The British government, through the Home Office, actively promotes the equality of men and women in public, private, and professional life, and the rights of LGBTQ+ (lesbian, gay, bisexual, transgender, queer, plus) people.
Smoking
Smoking has been banned in all indoor public places in the UK for several years, including student union bars, all other bars and restaurants, workplaces, all forms of transport, some whole buildings, and even some entire university campuses. Cigarettes are kept in sealed cupboards behind the counter in shops. If you are a smoker, you will find you often need to move to the 'smoking area', or even out into the street, before you can smoke. You must ensure that you stub your cigarette out when you are finished and put the end in a bin. You may be fined if you are caught littering the street with cigarette ends (or any other litter).