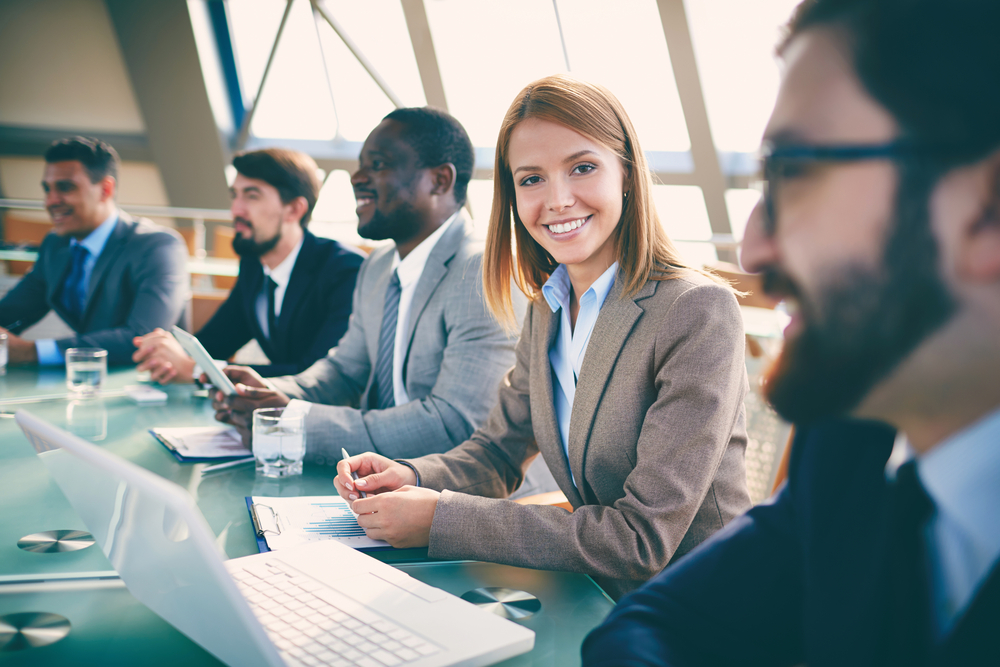 Employers
Everything you need to know if your staff are interested in Chevening
What is Chevening?
Chevening is the UK government's international leadership programme. It aims to develop global leaders across a range of professions who can use their knowledge, skills, and networks to positively change their sectors, communities, and countries.
Chevening is funded by the UK Foreign, Commonwealth and Development Office (FCDO) and partner organisations and it offers two types of award – Chevening Scholarships (for one year master's degrees) and Chevening Fellowships (for bespoke short courses).
Chevening Scholarships and Fellowships are highly competitive, only 2-3% of those who apply are eventually selected, therefore, to be selected for an award is a mark of potential and of prestige.
Why would your staff be interested in a scholarship or fellowship?
Chevening offers a unique opportunity for future leaders, influencers, and decision-makers from all over the world to develop professionally and academically, network extensively, experience the UK's culture, and build lasting positive relationships with the UK.
They will earn a postgraduate qualification (as scholars) or a programme completion certificate (as fellows) from a globally-recognised UK academic institution
They will gain practical experience that can help enhance their careers
They will broaden their horizons, and learn new ways of thinking
They will expand their network, and develop contacts from the UK and all around the world
They will develop interpersonal skills that will enhance their confidence, leadership ability, and critical thinking
Chevening Scholarships and Fellowships are fully-funded, meaning that successful applicants do not pay for their courses, flights, or accommodation. After their studies in the UK, Cheveners (as we call them) are expected to return to their home countries and contribute to positive change. They become life-long members of a global community of over 50,000 leading professionals including presidents, CEOs, social entrepreneurs, academics, and creatives.
If you would like to advertise these opportunities in your organisation, please get in touch with your local British embassy, high commission, or consulate, as they may have leaflets and posters that they can supply you with.
How do employers benefit from Chevening?
The Chevening application process can take up to a year. It typically involves submitting a comprehensive application, several rounds of screening and shortlisting, an interview at the British embassy or high commission, and the submission of paperwork relating to references, university offers, visas, and English language test scores. It is truly a test of organisation, commitment, and determination.
Having beaten off 98% of applicants to win an award, some successful applicants are unable to convince their employers to allow them to take the time off work to take up this once-in-a-lifetime opportunity. There are many reasons why Chevening is not only great for the applicant, it's good news for their employers too:
Training funded by Chevening: The cost of a master's course worth thousands of pounds is fully-funded by Chevening. Whilst they are in the UK, Cheveners also benefit from a range of professional skills training options focused on leadership, presenting and influencing, and creative problem solving.
Better qualified employee: Workforces want to recruit and retain the best candidates. Chevening enables employees to upskill and return with a new qualification, which could give their employers a competitive edge.
Global contacts: With nearly 2,000 professionals from all over the world undertaking this programme every year, and a global community of over 50,000 professionals spanning every sector imaginable, who knows which contacts your employee may have easy access to through Chevening.
Prestige: As being awarded a Chevening Scholarship or Fellowship is a huge achievement, there is a level of prestige and recognition that comes with having a Chevener working for you. We often profile the great work our alumni get up to back in their home countries, which could also result in good PR for your organisation.
Some employers are such keen supporters of Chevening that they even fund some of scholarships, often as part of their corporate social responsibility strategy. If your organisation is interested in finding out more, please read about Chevening Partnerships.
What happens after their time in the UK ends?
Cheveners are required to return home after their award has ended and before their UK visa expires. It is not Chevening's intention for our scholars or fellows to remain in the UK. This mutual understanding about returning home that exists between Chevening and our scholars and fellows means that a large number of them look forward to returning to their organisations, and putting their new knowledge, skills, and networks to good use.