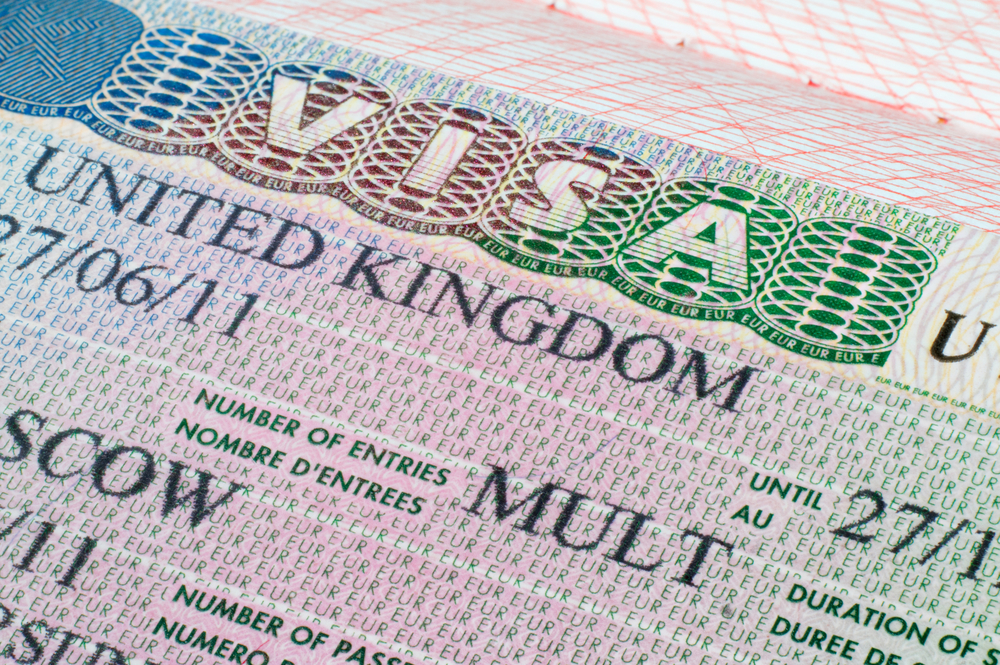 Welfare and immigration - Fellowships
The Chevening Secretariat's Welfare and Immigration team provides to all Chevening Awardees:
The Welfare and Immigration team can be contacted via the fellowships team or directly via email.
Visas and immigration
Once you have been selected for a Fellowship, you will be contacted by the welfare and immigration team who will provide tailored immigration advice for you, depending on the course content and your intended activities in the UK. You will be provided with full details of how to apply for your UK visa in line with the immigration rules at the time. This may include sponsorship by the host institution or other appropriate visa routes.
It is very important that you follow the advice given by the team, if you chose another visa route which we haven't recommended, we will not be able to help if you encounter any issues at the UK border.
Your fellowship award package includes reimbursement of your UK visa application fee. This will be paid to you on arrival to the UK and will be the advertised fee as listed on the UK Visa and Immigration website at the time of the issuance of visa guidance.
Fellows who follow alternative advice to that provided by the Welfare and immigration team will forfeit this reimbursement.
Please note that: access to healthcare services will be dependent on the type of visa you have. Therefore, it is strongly recommended that you purchase comprehensive travel insurance that includes medical treatment.
When preparing to make your visa application, please ensure you follow the tailored advice given to you and additionally that you:
Check that you meet all the requirements before you apply
Provide evidence in the exact format required by the UKVI
Complete all sections of the form fully, honestly and accurately
Allow plenty of time to collate the documents required to make your application
Ensure that your application does not come under the general grounds for refusal
Arrival into a UK airport
When you arrive at a UK airport, you will go through immigration control first, before collecting your luggage. There will normally be a specific queue for nationals of countries outside the European Economic Area. Typical immigration control process:
A Border Officer will look at your passport and check your Visa/Entry Clearance.
The Border Officer may ask to see documents about your studies and your finances, so we advise that you have them in your hand luggage*.
The Border Officer admits you, and will put a date stamp in your passport (check the stamp has the correct date on it).
Collect your baggage from the baggage hall.
Join the queue for either: the green channel if you have nothing to declare, the red channel if you have goods to declare, or the blue channel if you have arrived from an airport within the European Economic Area (EEA) where you have already cleared all of your luggage through customs control.
*If you have any entry issues with immigration control ask the Border Officer to contact your University and/or the Secretariat for verification of your course and fellowship.
If you are not sure about what you can bring into the UK, check with the British Embassy or High Commission in your home country before travelling to the UK. You can also check the information provided by the HMRC (Her Majesty's Customs and Revenues).
Arriving by Channel ports
If you arrive at one of the Channel ports you will also have to pass through Customs Control. If you use the Channel Tunnel, Customs Control will be carried out either in France or on the train.
Welfare support
Dependents' support
The Chevening Secretariat does not provide financial or other support for any accompanying dependents. Fellows are discouraged from bringing dependents to the UK, as it may impact on your ability to fully engage with your fellowship. Fellows will be solely responsible for all arrangements and costs for any accompanying dependents. The welfare team is unable to provide any advice and support regarding their visas and accommodation issues.
Compassionate journeys (in the event of the death or life-threatening illness of a close relative)
If informed in advance, the Chevening Secretariat can fund an economy class return air ticket in the event of the death or life-threatening illness of a close relative of an awardee. A close relative is defined as: spouse, civil partner or registered partner, child or step-child, parent, sibling, step-parent, legal guardian, other legally recognised next-of-kin (where none of the relatives above are alive). Please note that grandparents, aunts, uncles, cousins and other relatives are not included in the definition of close relative (unless they are your legally recognised next-of-kin for which you can provide suitable evidence). Please contact the welfare and immigration team for more information.
Other support services
More information on the support services available by the Chevening Secretariat is available on our website.