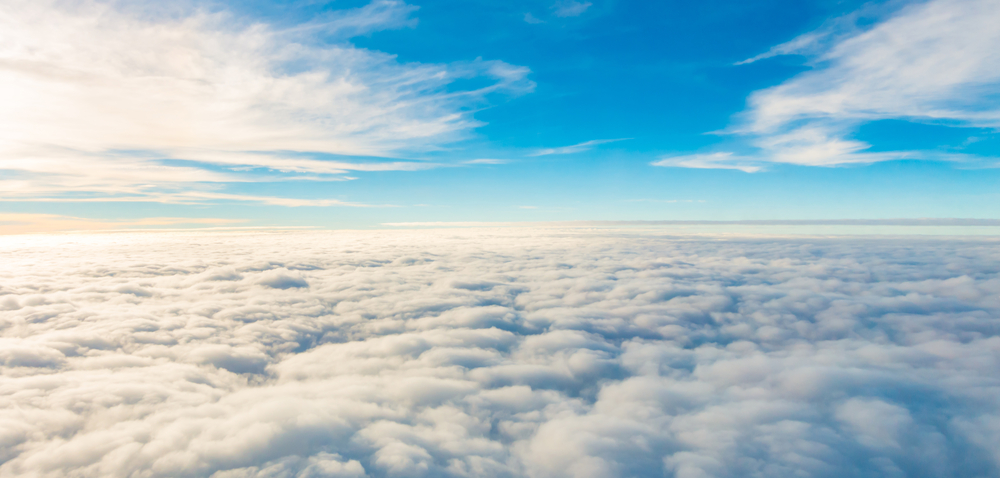 Travel home after award
Information for class of 2018 about returning home
Booking your flights
All return flights home are booked through the Diversity Travel Portal.
You will receive an email from your programme officer when it is possible to start this process, as your booking period will depend on your course end date.
Scholars with June course end dates must book flights before 1 May.
Scholars with July end dates must book flights before 31 May.
Scholars with August end dates must book flights before 1 July.
Scholars with 1 – 20 September end dates must book flights before 8 July.
Scholars with 21-30 September end dates must book flights before 31 July.
Scholars with October end dates must book flights before 22 August.
You will be given a deadline for booking your flight by your programme officer. Failure to book your flight or communicate the details to your programme officer will result in your departure allowance and final month of stipend being withheld.
Chevening does not specify when you leave the UK between your course end date and the visa expiry date. However, please note that your stipend will only be provided up until the end date of your course or your depart UK date, whichever is earliest.
You are advised to take out travel insurance for your journey as neither Diversity Travel nor the Secretariat can take responsibility for your baggage or onward travel.
For more information about booking your travel home, please look at the Chevening policy and guidelines.
How to book:​
Visit the booking portal.
Read through the terms and conditions and FAQs. You will need to tick the box agreeing to the terms and conditions before entering the booking portal.
Complete the booking form, ensuring all sections are answered.
Once you have submitted your booking form, Diversity will send you an automated email with a reference number to confirm that they have received your request.
They will then email you with up to three travel itineraries (where there are three options that meet the Chevening travel policy). You should reply to Diversity as soon as possible (preferably within 24 hours) to confirm your preferred itinerary.
Diversity Travel will make arrangements for the issue of the ticket to you directly. Please check the details of your ticket carefully. If changes are needed you should inform Diversity by 17:00 on the day that the ticket is issued, and any delay may result in you being charged for changes.
If you are still unsure after that, please contact Diversity again to seek advice.
Our dedicated team at Diversity Travel receive a high volume of calls and emails; please be patient and only contact them once and then wait for a response.
Practical advice for returning home
(1) Packing and sending belongings home
If you have items you do not need or do not want to take home, such as furniture, textbooks, a computer or stereo, you can try either selling them to other students, advertising them in the local newspaper; or giving them to a local charity shop.
If there are items that you will be unable to take with you by plane, there are options to send them by ship or rail. Ask your student adviser for suggestions or consult either the British Association of Removers or the British International Freight Association (BIFA). Check if the price includes insurance to cover any loss or breakages.
(2) Notify people/organisations of your departure
You will need to inform various people about your departure from your UK address, e.g. your academic department, your accommodation provider, your former employer (if you have one), your doctor, your bank. It's best to contact organisations at least a month before you leave to find out about deadlines and what you need to do.
Check if there is a specific notice period for your accommodation and find out how you can get your deposit back before you leave or you will be charged rent even after you have left.
(3) Pay outstanding bills
Pay all bills and any other money you owe before you leave the UK. Remember that UK banks have agreements with banks in many other countries, which could enable them to collect debts from your home bank. Also, your institution may refuse to give you your degree or other academic qualification until you pay any money you still owe for your tuition fees, accommodation, or library fines.
(4) Pass on your forwarding address
You can arrange for the Royal Mail Re-direction Service to forward your UK mail to your address in your home country. Please note that there is a fee for this. You may also wish to give your home address to people or organisations so that they can forward on any correspondence or important information.
(5) Claim refunds
(i) Income tax refunds for work undertaken in the UK
If you have done some part-time or vacation work in the UK, and you have paid income tax, you may be entitled to have some of that tax refunded to you. Contact Her Majesty's Revenue and Customs for details on how to claim an income tax or national insurance refund.
(ii) Value Added Tax (VAT) refunds
If you have bought items in the UK within three months of your departure date that you plan to take back to your home country (outside the European Economic Area (EEA)), you might be able to claim back some of the Value Added Tax (VAT). To use the VAT Refund Scheme, you will normally have to buy the goods from a shop that operates the scheme. You can find more information about VAT refunds from Her Majesty's Revenue and Customs.
(6) Acquire references & research prospects
To help you in your professional life back in your home country, it can be very helpful to have references from the UK. At least a month before you leave, contact a few people who can comment on your abilities and your work (such as an academic supervisor or employer) and ask them for a written reference. Please note that staff at the Secretariat will not be able to provide you with professional or academic references.
Your university's Careers Service may be able to help you research potential employers in your home country and recommend websites which will email job vacancies to you.
(7) Departure survey
Once you have completed your scholarship you will receive your departure survey which you should complete.
This is your final opportunity to give structured feedback to us on your Chevening experience so please make sure you fill it out and return it by the deadline.
Reverse culture shock
Many students are surprised to find that they also need a period of adjustment when they return to their home country. Although you may think that it will be easy to go back to familiar relationships and patterns of behaviour, you may have some difficulty settling back in and need time to adjust.
Be aware of reverse culture shock, but do not worry about it. Concentrate on enjoying the positive aspects of being back home, such as being with friends and family and rediscovering your country.
Your university may offer special workshops for students who are about to return home which will look in more detail at the type of issues we have mentioned and help you to develop strategies to deal with reverse culture shock. We recommend you make use of these.
Here are a few ideas to help you prepare for your return home:
Give yourself time
The most important thing that you can do to deal with reverse culture shock is to simply give yourself time when you get home. Ensure you give yourself enough time to adjust to the time zone and get into a routine and don't exhaust yourself trying to see all your family and friends at once.
Understand that life at home will have changed
When abroad, there is a tendency to create an idealized version of home in which everything is exactly how we left it – and is a perfect version. Recognise that there will be aspects of life that will have changed in your absence. Keep in contact with friends and family while you are in the UK so you can know what to expect. When home, ask them to help you fill in any gaps.
Share your experiences with others
Although you might feel like no one wants to listen, there will be people interested in your experiences in the UK and who will want to know more. We encourage you to also maintain contact with the scholars you met whilst being in the UK, as well as getting involved with Chevening Alumni activities in your country. Read more in the new alumni section about how the Chevening team in your country can play a role in helping you settle back in at home.