Jump to the 12 days of Christmas challenge
The UK is home to stunning natural landscapes, wonderful architecture, and world-renowned landmarks. It is also responsible for many well-known icons which can be found both in the UK and across the world.
We always encourage scholars to travel widely within the UK whilst on award. Due to COVID-19 restrictions, we know that this may not be possible in the same way as in previous years. However, we still encourage as much collaboration and exploration as possible! To aid with this, we are launching a brand new challenge for Chevening's class of 2020: the Chevening Treasure Hunt!
The Chevening Treasure Hunt will begin in November with the release of your digital-batons. The first batch of items and challenges will also be revealed in November, with the second batch arriving in early March 2021. The Treasure Hunt will finish in July 2021.
The class of 2020 has been split into two teams: a red team and a blue team. You have been split based on the university you are attending and we encourage you to work together with others at your university, and at other universities within your team. A list of teams and resources can be found here – the password is in your Orientation 2020 digital pack.
Between now and July 2021, we challenge you to:
Find your team and work collectively to organise yourselves
Collectively attempt to find all treasure hunt items and complete all of the challenges.
Provide evidence of your success by posting your most creative and fun pictures on social media displaying your digital-baton in images, and using the hashtag #CheveningTreasure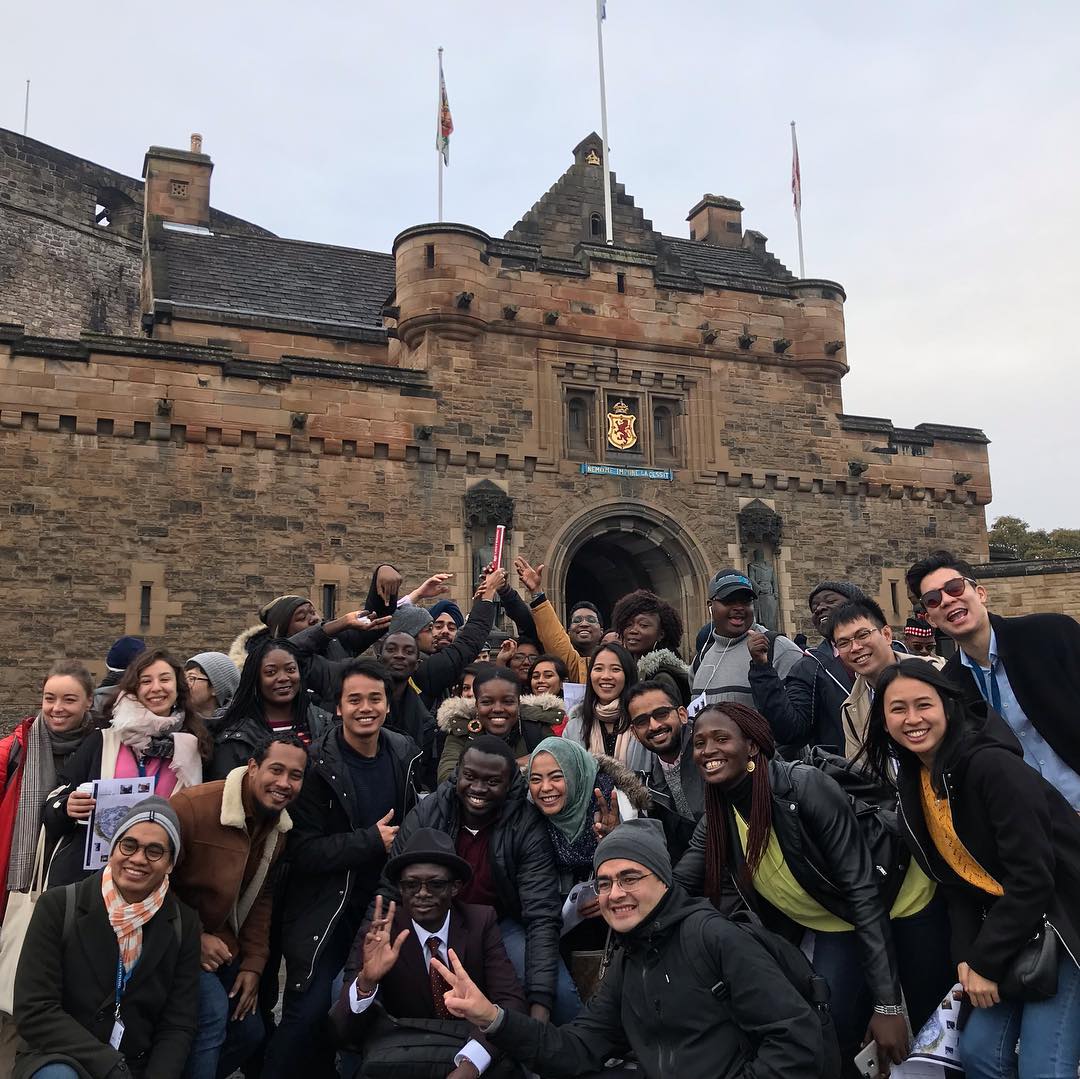 1) FIND YOUR TEAM AND WORK COLLECTIVELY TO ORGANISE YOURSELVES
The treasure hunt is the collective responsibility of the entire cohort. Each scholar has been pre-sorted into a team based on their university. We encourage you to use social channels to find others in your team and organise yourselves appropriately so that your entire team is able to get involved in the treasure hunt.
Please be considerate of others in your team. We will not grant points to teams where the same few people are finding and posting all items. We want you to work as a collective.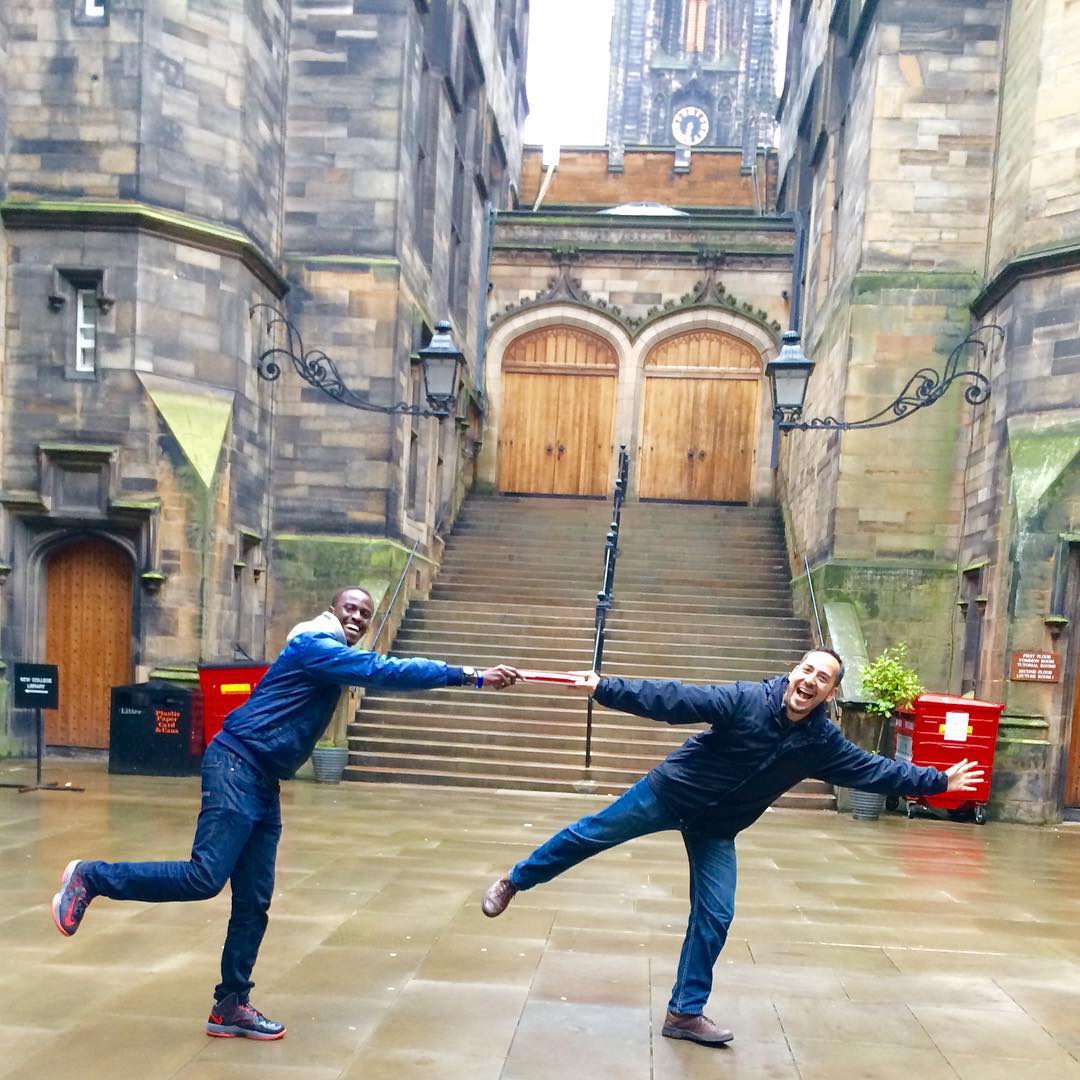 2) FIND ALL OF THE TREASURE HUNT ITEMS AND COMPLETE ALL OF THE CHALLENGES. PROVIDE EVIDENCE ON SOCIAL MEDIA 
The Chevening Treasure Hunt is a collaborative challenge. In this spirit, we've created two lists of items which represent facets of Britishness, and that can be found all over the world. Your team must be the first to take photos with as many of these items as possible to gain points. Remember all photos must contain your digital baton and that only the first team to get a picture of each item will receive points. Unless it is an item for which the points can be 'stolen'. Look out for these items!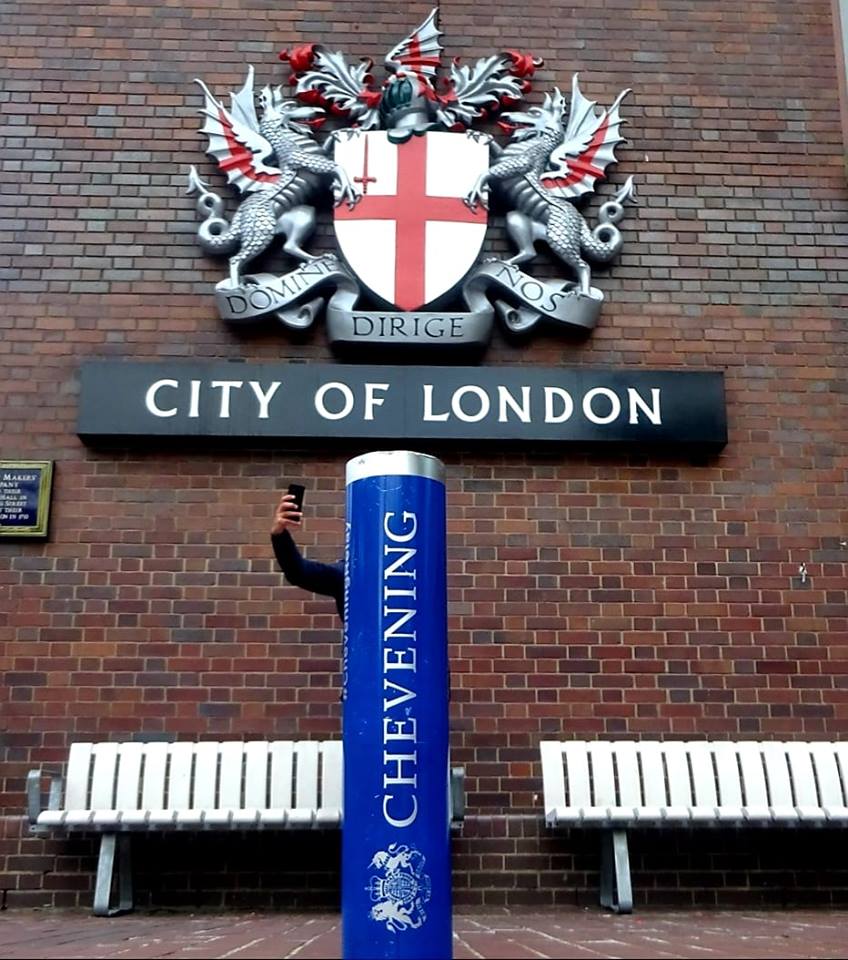 3) TAKE CREATIVE AND FUN PICTURES
Each of you will receive a digital-baton in your team's colour. Once you have downloaded it and you find an item on the Treasure Hunt list, please take a creative picture with it, and share it on social media (Instagram, Twitter, or the Facebook group) using the hashtag #CheveningTreasure. In your post, try to explain the story behind the photo. Try to make your photograph as interesting, fun, and creative as you can (without risking anyone's personal safety, or breaking any rules/laws).
Pictures which do not clearly display your digital-baton or use the hashtag will not be deemed eligible. You must find physical representations of all items. You cannot simply photograph a photograph of an item.
The Chevening Treasure Hunt is a race, and as such, you will only be able claim points if you are the first to post your winning picture on social media. Or, if you steal points for eligible items.
The first list of items can be found below and is open for submissions once you receive your digital-batons. The second list will be released in early March 2021.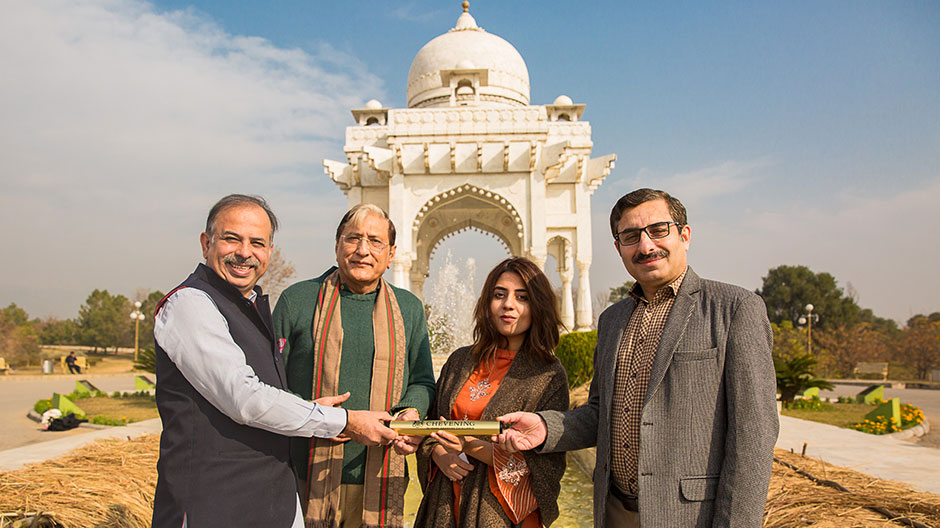 In the spirit of further collaboration, and using your powers of networking, we've added a bonus challenge to your Chevening Treasure Hunt.
There are currently around 8 physical #CheveningRelay batons out in the world. These may be with Chevening Alumni, or with British embassies/high commissions. Any team to find one and take a photograph with it will win 20 bonus points (for each baton found). Each baton is only eligible to win bonus points once. If you find one, please write the baton you have found in your description by noting the location. The Chevening Secretariat will not help with locating these but thorough research on our website will give you clues about their locations.
Throughout the year, we'll monitor Instagram, Twitter, and the Facebook group to keep up with the Treasure Hunt and update this page with collected items and points totals so make sure to tag #CheveningTreasure in your posts.
Which team do you think will score more points? Will the class of 2020 be the first to collect every item and complete every challenge beating all previous contenders? Final totals will be announced in July 2021.
At the end of your year in the UK, we will choose some of our favourite photos from the year to win prizes. These will be announced later in the year.
= Blue team win

= Red team win
Location
Points
A

Isaac Newton was sitting under one of these in Cambridge when he realised the existence of gravity

1
I

The UK is formed of over 100 islands which means there are many opportunities to see the sea/ocean. Take a picture of your daily local newspaper by the sea.

2
N

The oldest item at your local Natural History Museum. If the opposing team can show an older item at their local NHM, they can steal these points

3
O

The UK has many plaques to commemorate the homes of key influential people. Find George Orwell's blue plaque

1
T

This was designed by Sir Giles Gilbert Scott and can be found all over the UK and in a variety of countries/territories worldwide

2
U

Union Jack in a surprising place. If the opposing team can show a more surprising place, they can steal these points

3
W

This item was invented by British inventor William Addis whilst in prison in 1780. If the opposing team post a more creative photo, they can steal these points

3
BONUS

Find a physical Chevening Relay baton in blue, red, or gold

20

Blue baton in Kenya

20

Red baton in Indonesia

20

Gold baton from British High Commission, Pakistan

20

Blue 2019 baton in London

20

Gold baton from British Embassy, Bolivia

20

Red 2019 baton in London

20

Gold baton from British Embassy, Russia

20
Totals

Blue

46

Red

158
On the first day of Christmas…

You all did so well with the Chevening Treasure Hunt that we wanted to bring you a new team challenge to complete in the 12 days between 25 December and 5 January.
The challenge is simple:
You must work with your existing red or blue team to create one image (or one video) which shows the theme of each day listed below. As a team, you will decide on your submission for each of the themes but do not post them yet… you'll be asked to submit your completed 12 days of Christmas challenge in January.
Each team will submit one full collection of work to the communications team via email (or WeTransfer link) and we will release them on social media to compete against the other teams submission for the same theme. The Chevening community will decide on the ultimate winning team by voting for their favourite from each day.
There are just three rules:
Your submission must be a team effort. The same few people cannot create the submissions for each days theme.
Don't let the other team see what you've created (otherwise they can take your idea).
Have fun! Be as creative as possible and have fun with the themes.
| | |
| --- | --- |
| Day | Theme |
| 25 Dec | Your Christmas meal |
| 26 Dec | Your festive Christmas outfit |
| 27 Dec | An ornament you made |
| 28 Dec | Your Christmas bake-off |
| 29 Dec | Something green and red |
| 30 Dec | Lights |
| 31 Dec | New Year's Eve |
| 01 Jan | It's 2021… |
| 02 Jan | Let it snow, let it snow, let it snow |
| 03 Jan | My cosiest moment |
| 04 Jan | A great hidden talent |
| 05 Jan | Oh Christmas tree, oh Christmas tree |