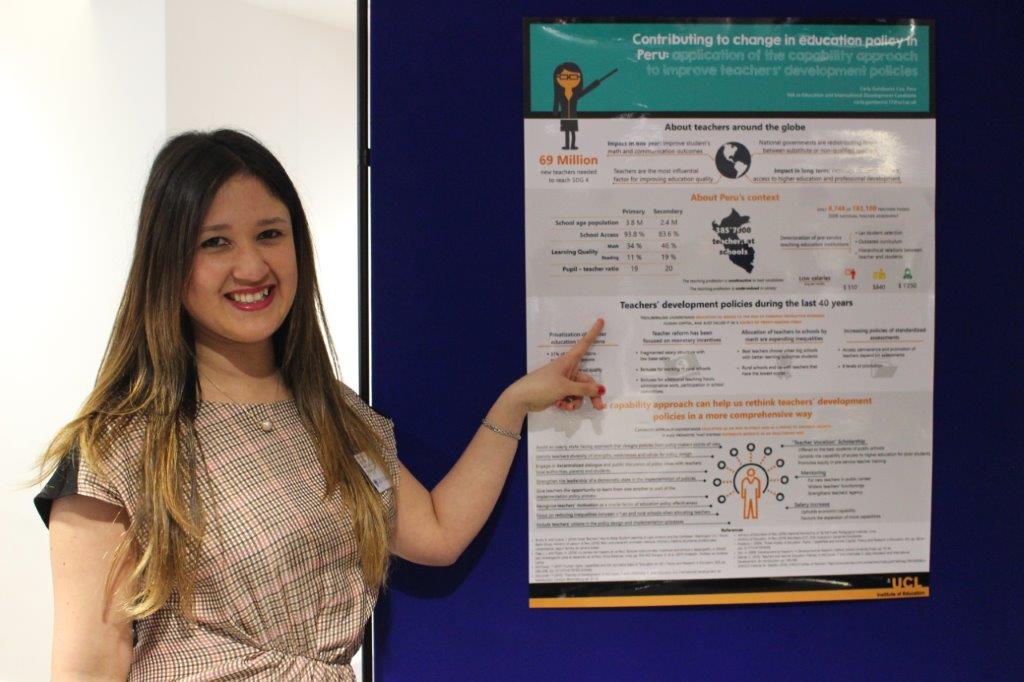 Wednesday 1 July
---
12:25 – 12:35 Poster 1: Lara Machado (including 5-min Q&A)
University: Kingston University
Degree: MA Curating Contemporary Design
Country: Brazil
Lara Machado is a Brazilian designer and a Chevening Scholar, doing her masters on Curating Contemporary Design at Kingston University.
Poster presentation topic: An experimental conceptual project within the attitude of speculative and critical design while addressing the daily violence in the city of Fortaleza – Brazil.
Instagram: @laramach_
Linkedin: Lara Machado
---
16:05 – 16:15 Poster 2: Ire-Oluwa Adegoke (including 5-min Q&A)
University: University of Edinburgh
Degree: MSc Sustainable Energy Systems
Country: Nigeria
Ire-Oluwa Adegoke is a clean energy enthusiast, passionate about community development, and has a strong interest in early career talent development in Africa.
This poster showcases two developing countries working towards low-carbon energy systems. It offers leadership qualities necessary to achieve the ambitions of Paris Agreement.
Twitter: brodaireoluwaa
Instagram: ireoluwa
---
Friday 3 July
---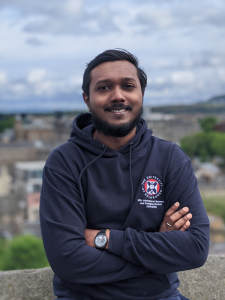 12:45 – 12:55 Poster 3: Yugendra Balachandran
University: University of Edinburgh
Degree: MSc International Business and Emerging Markets
Country: Malaysia
Alongside the experience working in the corporate field for several years, I have an unhealthy curiosity on the academic study of international trade and emerging economies.
My research involves a strategy-based critique for corporate leaders on efficacy of the internal processes involved- during implementation of IR4.0 in Malaysian Shared Services.
LinkedIn: Yugendra Balachandran
Facebook: Yugendra Balachandran
---
16:35 – 16:45 Poster 4: Iman Mubarek (including 5-min Q&A)
University: Queen Margaret University
Degree: MSc Global Health
Country: Ethiopia
Global Health Advocate. Committed to strengthening health systems and improving health access to reach the people who need them most.
Poster presentation topic: Effective leadership in the health sector is required to lead and make changes at all levels of the health systems to promote the health of communities.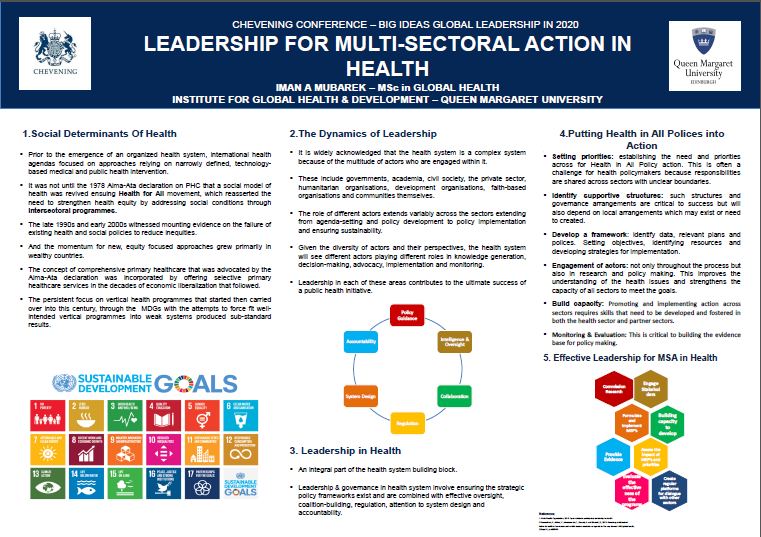 Twitter and Instagram: @iman_lamarie