Meet the scholar presenters (Friday)
Friday 3 July 2020
---
10:15 – 11:20 Session 5: Environment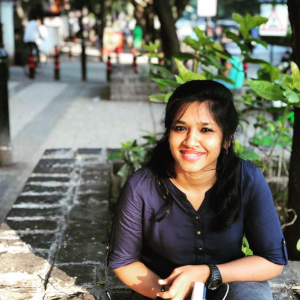 10:20 – 10:40 Nashwa Naushad (including 5-min Q&A)
University: University College London
Degree: MSc Sustainable Urbanism
Country: India
Nashwa is a sustainable urbanist and passionate environmentalist, who spent 3 years battling car-oriented growth and developing infrastructure for walking, cycling and buses.
Replacing unending consumerism and capitalism with degrowth – supported by a global degrowth forum of climate leaders – is the path to climate action.
Twitter: @nashwa_naushad
Instagram: @nashwa_naushad
10:40 – 11:00 Frank-Leonel Tianyi Tianyi (including 5-min Q&A)
University: University of Oxford
Degree: MSc Global Health Science and Epidemiology
Country: Cameroon
Frank Tianyi is Cameroonian physician and MSc candidate in Global Health Science and Epidemiology at the University of Oxford.
The burden of climate change will be greatest in countries which contribute the least, and which are least able to respond. He believes efforts should be geared towards adaptation and climate change education
Twitter: @tianyifrank1
Instagram: @tianyi.frank
LinkedIn: Tianyi Frank-Leonel
Facebook: Tianyi Frank
11:00 – 11:20 Kareem Abdalaziz Abushama (including 5-min Q&A)
University: University of Manchester
Degree: MSc Structural Engineering
Country: Egypt
Kareem is a structural engineering teaching assistant mainly concerned with the environment. His major interest is discovering and assessing new generations of wind turbines.
His presentation will look at recent efforts made to transition to renewable energy and more specifically the optimization of wind turbines design.
Instagram: @kareem.abushama
---
11:40 – 12:45 Session 6: Technology
11:45 – 12:05 Yasmin El-Beih (including 5-min Q&A)
University: University of Sussex
Degree: Media Practice for Development and Social Change
Country: Egypt
Yasmin is a journalist, writer, editor and translator with experience covering varied topics, from energy to culture.
Data justice and "surveillance capitalism" call for a need to ensure data relations are not exploited, and that surveillance techniques operate ethically.
LinkedIn: Yasmin El-Beih
12:05 – 12:25 Zaim Mohzani (including 5-min Q&A)
University: London School of Economics and Political Science
Degree: MSc International Strategy and Diplomacy
Country: Malaysia
A serial community builder from Malaysia with a passion for international relations, technology, entrepreneurship and everything in between.
Understanding the implications of artificial intelligence on international relations and exploring potential solutions.
Website: www.zaim.my
LinkedIn: Zaim Mohzani
Facebook: zaim.mohzani
Twitter: @Zaim90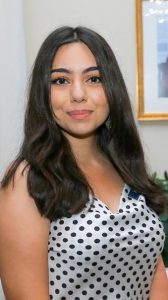 12:25 – 12:45 Sabina Sharifova (including 5-min Q&A)
University: Birkbeck, University of London
Degree: MA Applied Linguistics and Communication
Country: Azerbaijan
I am honoured to pursue my second master's degree studying Applied Linguistics and Communication at the Birkbeck, University of London.
My presentation displays how linguists and innovative IT specialists can globally unite, contribute and meet the needs of people with language impairments.
---
12:45 – 12:55 Poster Presentations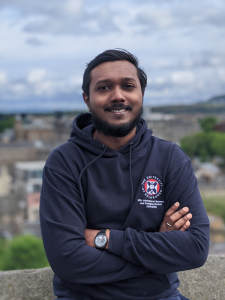 12:45 – 12:55 Poster 3: Yugendra Balachandran
University: University of Edinburgh
Degree: MSc International Business and Emerging Markets
Country: Malaysia
Alongside the experience working in the corporate field for several years, I have an unhealthy curiosity on the academic study of international trade and emerging economies.
My research involves a strategy-based critique for corporate leaders on efficacy of the internal processes involved- during implementation of IR4.0 in Malaysian Shared Services.
LinkedIn: Yugendra Balachandran
Facebook: Yugendra Balachandran
---
14:15 – 15:00 Session 7: Public Policy and Governance
14:20 – 14:40 Nevena Manic (including 5-min Q&A)
University: University of Birmingham
Degree: MPA Public Administration
Country: Serbia
With valuable experience gained at the Government and the European Commission, Nevena is dedicated to building accountable public institutions that would facilitate development of Serbia.
Whistleblowers are courageous individuals who take great risks when warning of corrupt, illegal or harmful acts in order to protect the interest of the public.
LinkedIn: Nevena Manic
14:40 – 15:00 Alejandro Henao Mejia (including 5-min Q&A)
University: University of Westminster
Degree: MA International Planning and Sustainable Development
Country: Colombia
Architect, co-founder of ALSE – architecture firm. He has six years of experience as a professor at the Universidad Pontificia Bolivariana and as a consultant in urban planning and slum upgrading.
"The effectiveness of social projects in the urban poverty reduction" aims to demonstrate the importance of including bottom-up strategies with community engagement to get better outcomes in slum upgrading projects.
Twitter: @alejoheme
Instagram: @alejoheme
---
15:30 – 16:35 Session 8: Social Justice
15:35 – 15:55 Aye Kyaw (including 5-min Q&A)
University: London School of Economics and Political Science
Degree: MSc International Social and Public Policy
Country: Myanmar
Aye Thiri is a MSc candidate of International Social and Public Policy (Research) at LSE.
Her research focuses on intimate partner violence, sexual harassment, and abuse.
Instagram: @aye_t_kyaw
15:55 – 16:15 Ejiro Okotie (including 5-min Q&A)
University: University of Sussex
Degree: MA Development Studies
Country: Nigeria
Ejiro, is undergoing M.A Development Studies, at University of Sussex. Through Hope Inspired Foundation, creates an enabling environments for disabled women and youth to thrive.
Disability cuts across socio-economic class and other societal divides. Social barriers and absence of inclusive policy frameworks, exposes them to discriminatory practices. The objective of this presentation is to awaken a social consciousness, attitudinal change and transformations in policy targets towards an inclusive society in line with the Sustainable Development Goals (SDG).
Facebook and Instagram: @hopeinspiredfoundation
Website: www.hopeinspiredfoundation.com
Twitter: @sharonokotie
Instagram: @okotieejiro
Facebook: Ejiro sharon okotie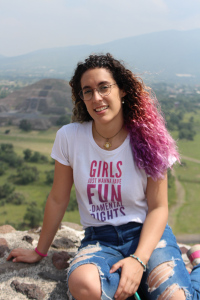 16:15 – 16:35 Nora Robledo (including 5-min Q&A)
University: University College London
Degree: MSc Social Policy and Social Research
Country: Mexico
I'm a Latin-American human rights lawyer focused on the advocacy of harm reduction and prevention strategies to propel human rights democratization for vulnerable groups.
My research identifies challenges and opportunities for the implementation of Safe Consumption Rooms in the UK, as a humanitarian approach to tackle its drug-death crisis.
Social media: @NoraRFrias
---
16:35 – 16:45 Poster Presentations
16:35 – 16:45 Poster 4: Iman Mubarek (including 5-min Q&A)
University: Queen Margaret University
Degree: MSc Global Health
Country: Ethiopia
Global Health Advocate. Committed to strengthening health systems and improving health access to reach the people who need them most.
Effective leadership in the health sector is required to lead and make changes at all levels of the health systems to promote the health of communities.
Twitter and Instagram: @iman_lamarie