The beautiful city of Liverpool
Mitchel Naibaho, the winner of the third Scholar Events Competition, and his fabulous team took us on a wonderful tour around the city of Liverpool on the last day of April 2017.
It was such an exciting day for everyone, but especially for me as Liverpool was the first UK city that I knew about, because of my obsession with Liverpool Football Club when I was a little girl.
We were warmly welcomed by a group of Liverpool based Cheveners at St George's Hall. We then headed to Anfield Stadium, the home of Liverpool FC, first opened in 1884. With over 54,000 seats it is the sixth largest stadium in the UK.  
Our hilarious tour guide took us through the history of the stadium and the club. We even had a chance to admire the view from the executive seating area.  We continued the tour with the museum where the legendary Steven Gerrard's personal footballing collection is located.
After lunch at the stadium, we made our way through the city, passing by Liverpool Cathedral, Liverpool Metropolitan Cathedral, and China Town, ending at The Beatles Story. Here we unlocked the secrets behind the legendary rock band that changed the world.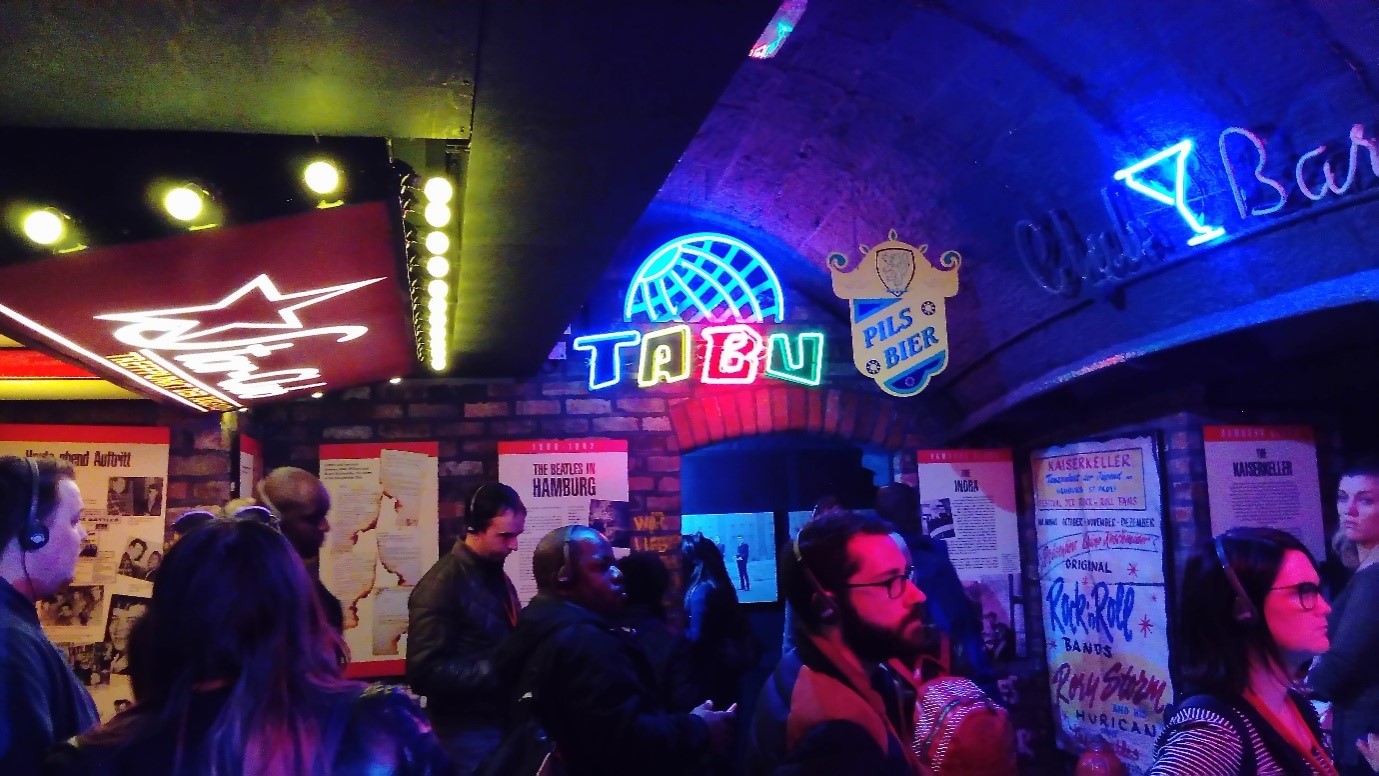 We ended the exciting and busy day with a tour of Albert Dock, and a visit to another museum where we learned about 'the British Invasion'. This was a phenomenon that occurred in the mid-1960s when rock and pop music acts from the UK, as well as other aspects of British culture, became popular in the United States and other parts of the world.
It was a great day meeting new Cheveners from all around the world and diving into British history and culture. Thanks to Cheveners from Liverpool for organising such an interesting event and the Chevening Secretariat for providing the funding for scholars to organise this event.