It's a town with a population of 185,000, it was once home to famous writers including JRR Tolkien, and it's officially one of the sunniest places in the UK. This month, the spotlight is on Bournemouth!
Most people know Bournemouth for its spectacular coastline, situated just east of the Jurassic Coast World Heritage Site. The first recorded mention of Bournemouth was in 1406, when a monk recorded sight of an 18-foot fish washed up on the beach! These days the beach is a popular spot for visitors from far and wide to enjoy some sun, sea, and sand. And as it is one of the top ten sunniest places in the UK, you'll have a better chance of catching the elusive British sunshine in Bournemouth.
One of the best things to see in Bournemouth is the Bournemouth Gardens. Created in the 19th century and gradually developed over later decades, the gardens provide a spectacular and scenic focal point for the town, stretching for 3km across the Upper, Central and Lower gardens.
The town has a popular literary history, with Lord of the Rings author JRR Tolkien holidaying here for over 30 years and later retiring to the town with his wife. Frankenstein creator Mary Shelley is buried in St Peter's Church in the town centre, and the wider county of Dorset is the setting of many of 19th and 20th century writer Thomas Hardy's most famous novels and poems.
There's plenty going on in the town throughout the year. In January 2018 Bournemouth hosts the UK Dance Championships, where ballroom dancers from across the globe compete for the title at the Bournemouth International Centre.
In June, Bournemouth University hosts the annual Festival of Learning, celebrating the best of the university's research and expertise.
In late August, the UK's largest air festival takes place in Bournemouth, and has attracted over 9.2 million people over the last decade, with displays and performances happening across land, air, and sea.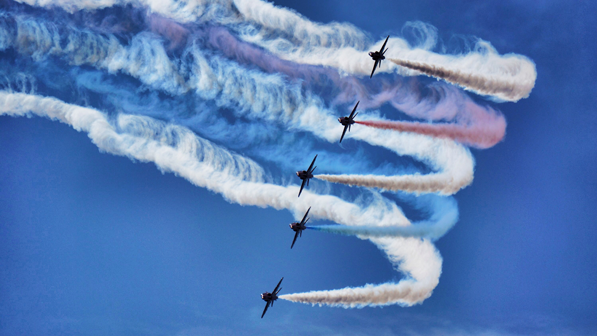 And in December, get your skates on and head down to the Lower Gardens which are transformed into a winter paradise with an ice rink, children's winter play area, and Christmas illuminations.
Bournemouth is also home to Premier League football team AFC Bournemouth, who play at the Vitality Stadium (still known to many locals by its old name, Dean Court). Seating just over 11,000 spectators, it's one of the smallest grounds in the league!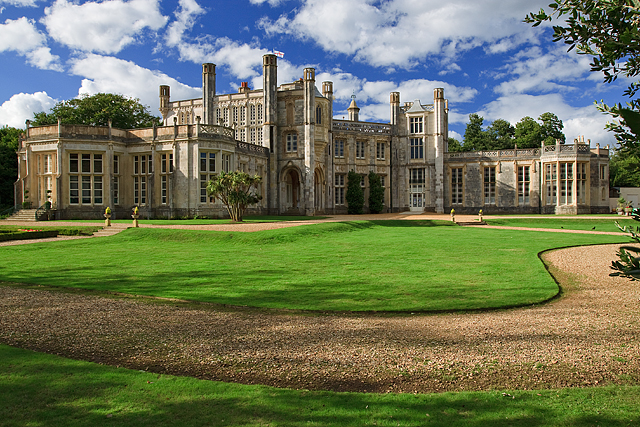 Venture a little further outside the town and you'll find the popular seaside village of Christchurch, with a picturesque harbour, 19th century Highcliffe Castle, and 6km of iconic coastline. And, if after all that you're in need of a rest, sit back and travel back in time on the nearby Swanage Railway, one of Britain's busiest heritage railways with preserved steam locomotives.
Find out more and plan your visit to Bournemouth.
---
Image licenses
Bournemouth: rockery in the Lower Gardens by Chris Downer is licensed under CC BY-SA 2.0
Highcliffe Castle by Mike Searle  is licensed under CC BY-SA 2.0
Bournemouth air festival by Ian Kirk is licensed under CC BY- 2.0
Bournemouth beach by Jeremy Tarling is licensed under CC BY-SA 2.0