Welcome to Orientation 2018
I joined the Chevening Secretariat just two months prior to our annual Farewell event. There was a lot of work to do across the entire Secretariat to ensure we said farewell to our 2017 scholars in the right way and the right way we did!
Following a great Farewell, we jumped straight into planning for Orientation, which is Chevening's biggest event of the year. We expected to be welcoming 1,800 scholars but for me, it was also a day that I would be treating as my official welcome too!
Let's jump forward several months to the morning of 20 October 2018; Orientation. At long last!
With an idea of what to expect having been involved in the planning for several months, I thought, 'I've got this', so I headed to ExCel London.
My first reaction was, 'wow, this is a lot bigger than I thought it was going to be' and from there, the surprises and memorable moments just kept coming.
As a fan of lists, I put together a short list of the ten most memorable moments for me from Chevening Orientation 2018 (in no particular order).
---
SETTING UP
The first of my most memorable moments was before any scholars even set foot in the ExCel. It was the moment I stepped into Capital Hall and saw months of hard work displayed right in front of me. A huge well done to everyone who was involved in ensuring the day went as smoothly as possible.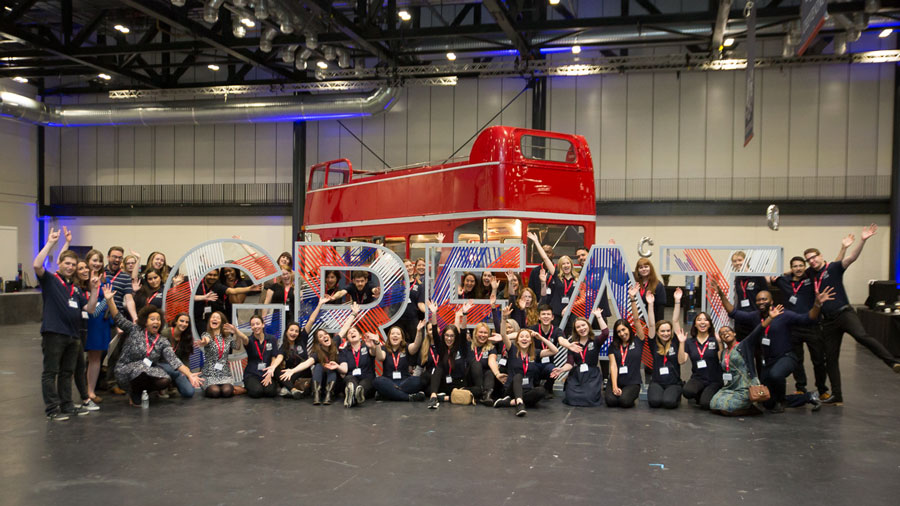 ---
A WARM WELCOME
Xin chao Chevening!
---
CHEVENING'S OWN CATWALK
I always love the traditional and cultural outfits our scholars wear to Chevening events so naturally, my list will have to include a few of my personal favourites from the day!
---
FRIENDSHIP
Orientation is a time when 1,800 scholars from over 160 countries and territories come together, having achieved the same dream in pursuit of their step towards future leadership. It's no wonder then that these scholars often show friendship and a warm attitude towards one another and especially of one another's countries/cultures. Here are some great displays of friendship I witnessed.
---
THE SPEECHES – MY KEY TAKEAWAYS
There were three distinct moments during the keynote speeches that impacted me.
Two of these were from Lord Karan Bilimoria (Chancellor of the University of Birmingham, Chairman and Founder of Cobra Beer, and a Crossbench Peer in the House of Lords) and have been echoed by many scholars who were in attendance on the day too.
'You got to be confident but not arrogant, humble but ambitious; "humbitious".'
'You make your luck where determination meets opportunity'
The final was from Paul Brummell (Head of Soft Power and External Affairs, Foreign and Commonwealth Office) when he spoke about some very notable Chevening Alumni. One in particular, whose work I have followed for many years and had no idea was one of our own – Erdem Moralioglu from fashion design house, Erdem. The whole world doesn't call Cheveners 'future leaders' for nothing!
---
SMILES ALL AROUND!
It's rare to see so many smiles in any one room but during our Orientation and Farewell events, there are smiles in every single direction. Here are a few notable ones that I saw.
---
ACADEMIC SESSIONS
I floated around between a number of different rooms during the academic sessions and in all of the rooms, there were some incredible discussions, debates, and networking moments taking place. Thanks to our session leaders for encouraging such passion and coming up with fantastic discussion topics.
---
RELAY LAUNCH
One of my favourite competitions we run during the year is the annual Chevening Relay. This competition launches at Orientation and comes to a close at Farewell. The challenge is simple: scholars take a blue or red baton to a number of pre-determined designated locations around the UK to score points for that baton. At each location, they take creative photos (and videos) and upload these to social media using the hashtag #CheveningRelay. At Farewell, the most creative photos are eligible to win an awesome prize.
The relay competition is meant to encourage scholars to travel the UK, meet other scholars, and really develop their organisational skills.
---
SEEING YOUR #IAMCHEVENING CONTENT ON SOCIAL MEDIA
There's Orientation from my perspective and then there's Orientation from the perspective of 1,800 scholars from over 160 countries and territories. All scholars from different cultures and backgrounds with their own outlook on the event and all of their content gathered under one hashtag on Twitter, Instagram, and Facebook: #IamChevening
---
MY SINGLE FAVOURITE ORIENTATION 2018 MOMENT
If I had to pick just one moment to summarise everything that I hoped for months Orientation would achieve, it would have to be our Mexican scholars organising themselves with perfect precision and coming together to show their cultural heritage.
With guidance from Mexican alumni from Chevening's class of 2017, scholars organised to come together and perform Cielito Lindo whilst all displaying sugar skull designs on their faces. And wearing traditional sombreros.
---
Chevening Class of 2018, welcome to the UK. I look forward to seeing you all again throughout the year and especially when we all gather again for Farewell.