Six times I thought I was in Harry Potter
Apparate!
Just like that, we're teleported into the magical world of Harry Potter.
Translated into 68 different languages and selling over 500 million books worldwide, it's easy to see why so many people around the world are fascinated with the UK based on Harry Potter – including our scholars. So, from the world of one magical scholar to the worlds of over 1600 more, we explore six times our scholars thought they were in Harry Potter.
1. PLATFORM 9¾, KINGS CROSS
Everything starts at Platform 9 ¾ for Harry and also for us. Based inside London's Kings Cross Station, the platform is easy to find and for many visitors to the UK, it is their first point of call when exploring Harry Potter locations. Often seen with a long queue, visitors are able to come here and take photographs with the trolley in front of the platform sign.

Daphine Ampumuza, Uganda

'I was in London and my train back to Durham was delayed so I decided to take a detour to Hogwarts -after all, you could get back in a jiffy…'
---
2. GLENFINNAN VIADUCT, SCOTLAND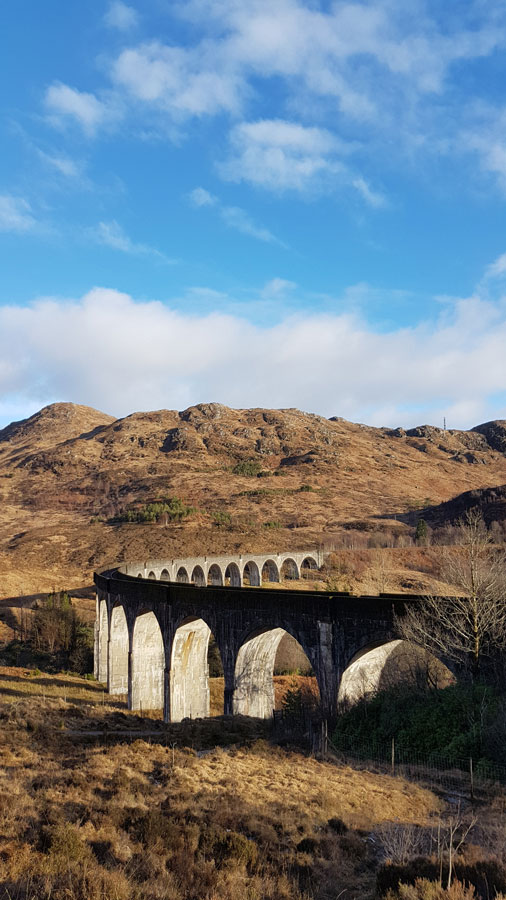 Perched between Fort William and Mallaig, the Glenfinnan Viaduct has been operational since 1898. The viaduct looks out over the waters of Loch Shiel and boasts magnificent views across the west Highlands in Scotland. It is also one of the filming locations for Harry Potter with the 'Hogwarts Express' passing through on the way to Hogwarts.

Frida Rica, Albania

'This is a picture of the Glenfinnan Viaduct which features in the Harry Potter movies as the bridge where the Hogwarts Express passes through. This shot would have been more magical if the Jacobite steam train (the actual train used for the Hogwarts Express) had passed through the bridge while I was there. Nevertheless, the bridge looked even more beautiful under the sunshine and I remember thinking that although I never did get the Hogwarts' admission letter, I experienced so much magic throughout this year that I can't help but feel blessed.'
---
3. CHRIST CHURCH COLLEGE, OXFORD
Founded in 1546, Oxford University's Christ Church college is the alma mater of 13 British prime ministers but it is also one of the key filming locations for Hogwarts with the great hall of Hogwarts modelled after the actual great hall here as well as features by the grand staircase and the divinity school.

Undral Ganbaatar, Mongolia

'After our penultimate exams (signified by the pink coloured carnations on our sub fusc or academic robes) a group of Chevening Scholars and I decided to enjoy the rare sunshine with a stroll around Christ Church college, one of Oxford University's oldest colleges and backdrop of many a Harry Potter movie.'
---
4. WARNER BROS. STUDIO TOUR LONDON – THE MAKING OF HARRY POTTER 
Based in Leavesden, Hertfordshire, the Warner Bros. Studio is in fact, owned by Warner Bros. The site started as an aircraft factory before becoming one of the world's leading filming studios. In 2012, the studio opened a large-scale, permanent exhibition of Harry Potter memorabilia which is open to the public and receives as many as 6,000 visitors per day during peak times.

Aigerim Toleukhanova, Kazakhstan

'Being a Chevening Scholar allowed me to make one of my childhood dreams come true! Even during my final interview for my Chevening Scholarship, I told the selection panel that I chose the UK because of Harry Potter as this book influenced my childhood. So, imagine how happy I was when I visited the place where Harry Potter was filmed - The Warner Bros Harry Potter Tour! Needless to say that during this 2 hour tour, I thought I was in the world of Harry Potter the whole time and couldn't be happier that day. Being a Chevening scholar means many things and one of them (besides working hard) is to enjoy your life and make your dreams come true.'
---
5. THE NECROPOLIS, GLASGOW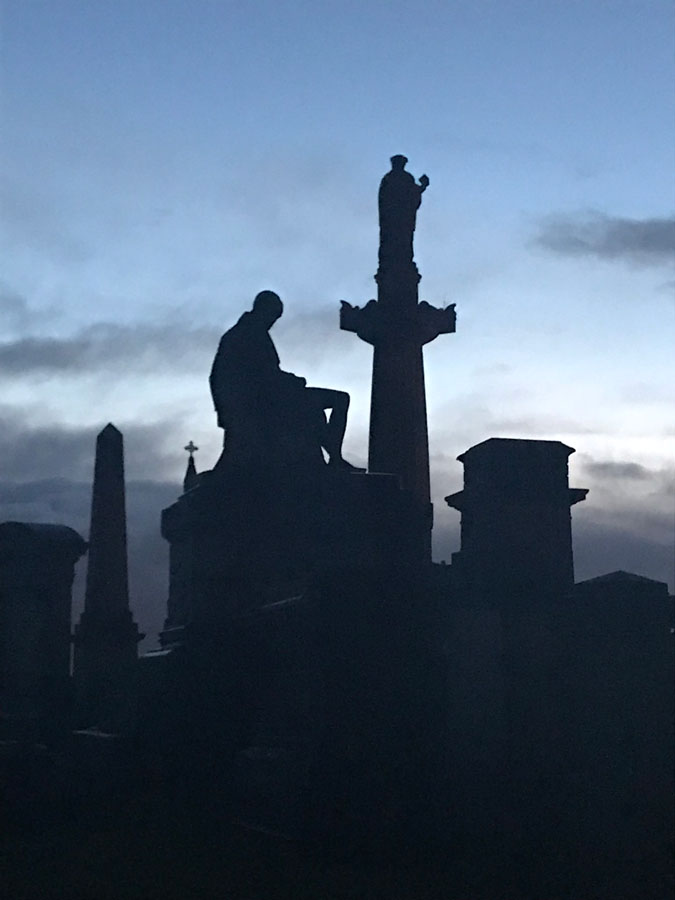 Established in 1832, the Necropolis in Glasgow is a Victorian cemetery and one of the first sites in the UK where for-profit burials were started. The cemetery has approximately 3500 monuments and 50,000 interments.

Pranaya Pradip, India

'If I had to choose three random things I absolutely love, I'd choose history, quiet evenings and Harry Potter. This is why I decided to spend New Year's Eve in one of my favourite places in Glasgow - the Necropolis. 

My friend and I sat on top of the hill and watched the sun go down in a riot of colour. All was calm. All was quiet. Until I turned around and saw Lord Voldemort resting on a chair that is! That's when common sense took leave of me. 

I screamed loud enough to wake up half of Glasgow and caused my poor friend to splurt out her drink. When the moment passed, I realised it was just dear old Charles Tennant who looked a bit menacing in the evening light. 

The rest of the evening went by uneventfully enough but I'll always remember this New Year's Eve as the time I almost witnessed the rise of the Dark Lord. Almost. Sigh!'
---
6. HIGHLANDS, SCOTLAND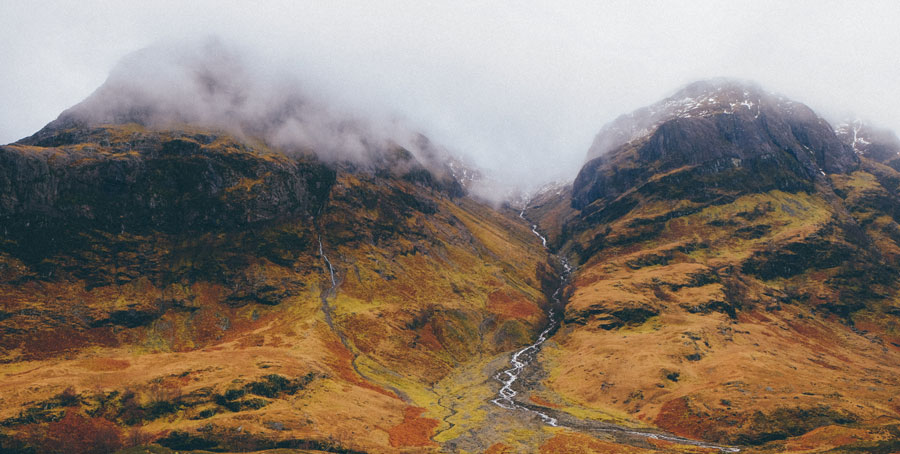 The Scottish Highlands are home to many lakes, streams, and the highest mountain in the UK; Ben Nevis. The area covers much of the northern parts of Scotland and includes the Orkney Islands and the Inner and Outer Hebrides as 'Highlands and Islands'.

Khavi Homsombath, Laos

'I took this photo whilst making a stop in the Scottish Highlands. I saw the view and then talked to myself saying, "this is probably the view that those Hogwarts kids saw when they were taking the epic train to school".'
---
Thank you to all of our scholars who submitted pictures and stories to this theme.

To submit your own pictures and stories to the latest themes, please check your most recent scholargram for submission details.
For more information about our featured locations, please follow the links below.