Gmail has a filtering system which sometimes filters out emails from Chevening. 🙁
It will occasionally filter some emails from Chevening (including the Scholargram), but not all!
We've put together a guide which provides help for the two most common ways that emails from Chevening go astray – follow the steps below to ensure that you can receive them in future.
Gmail recommends following these steps on a computer because many of them can't be done through the Gmail app.
If trying both of these steps does not locate your email, please take a look at the Gmail missing messages help page.
(You can also download this guide as a PDF.)
1. Has the email gone into Gmail's 'promotions' folder?
Click on the promotions tab in your inbox: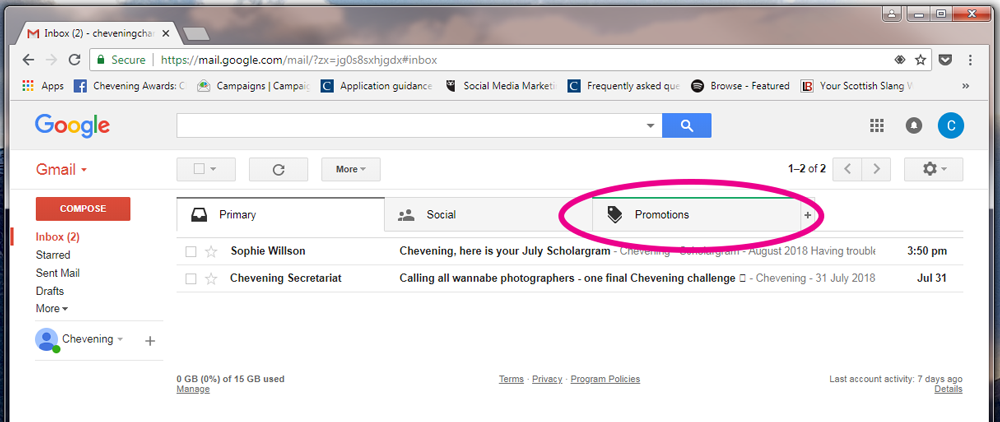 If you can see the email here, click on the email and drag it into Gmail's 'Primary' folder: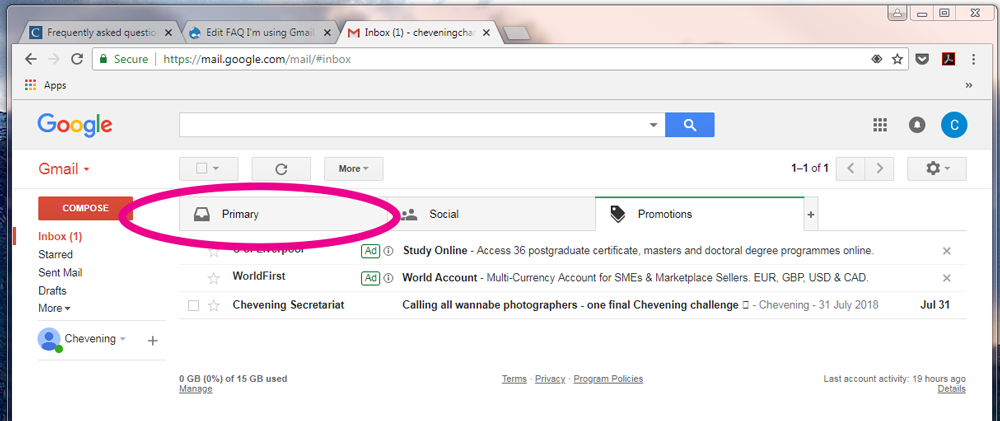 A notification will pop up. Where it says 'Do this for future messages from [email protected]', click yes. This will mean that emails from this address will not be filtered by Gmail in the future.

Did that work?
If not, please try step #2 below…
2. Has the email gone in the mail, spam, and trash filter?
Click on the little grey drop-down arrow at the right of the search bar (you can also search for 'Scholargram', or any other email term in the search box.):
Click on 'Mail & Spam & Trash':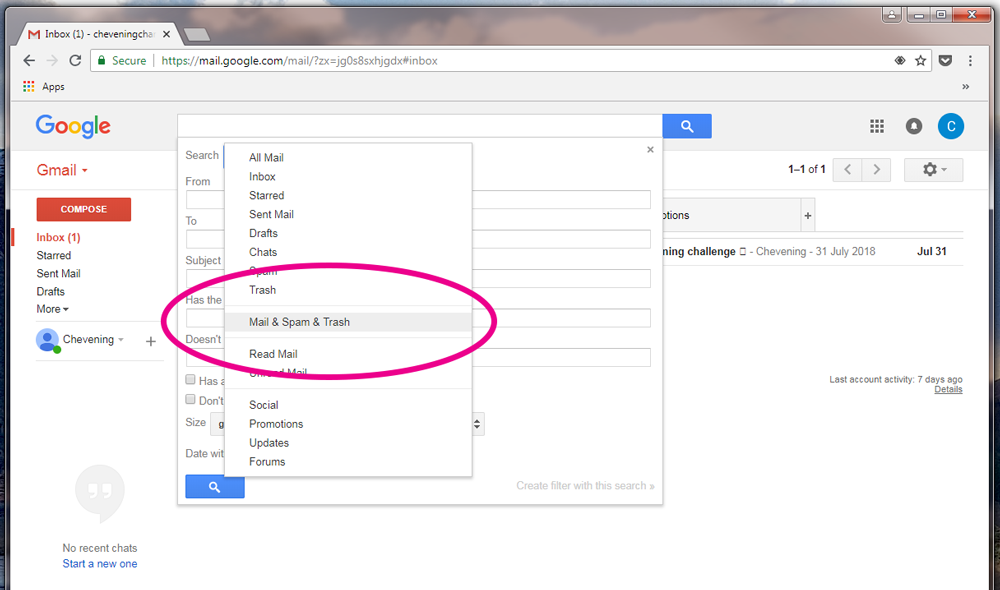 Click the search button:
Your email will hopefully be located in this search:
Click on the check box for the email, then click 'More', and select 'Not spam' from the drop-down menu: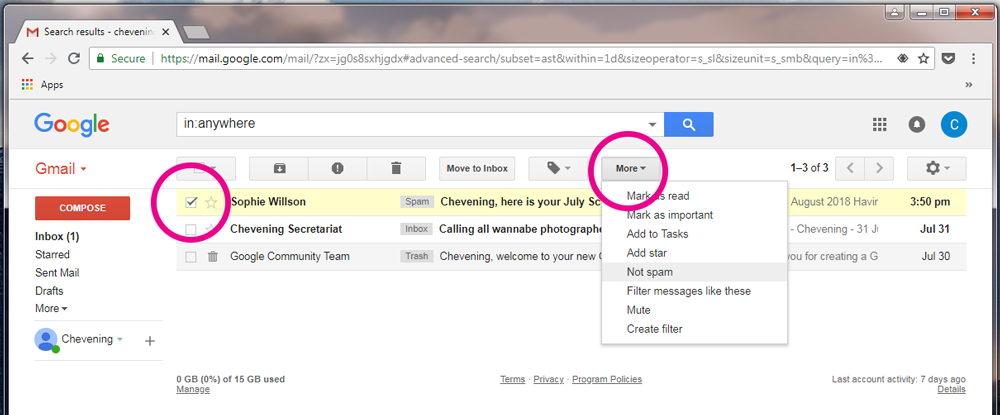 A notification should pop up saying: 'The conversation has been unmarked as spam and moved to the inbox'.
This email should now be in your inbox – and will go straight there in future! 🙂
Did that work?
If not, please visit Gmail's missing messages help page.